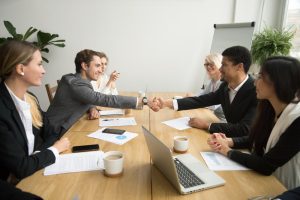 Mediation involves multiple parties meeting to discuss a personal injury case with a mediator. The goal is to resolve the matter with a settlement agreement. The mediator obtains and relays information between opposing sides to facilitate negotiations.
However, mediators can't enter judgments or decide on personal injury cases. They can only suggest ways to resolve the matter to mutually benefit both sides.
Mediation can end quickly. The meeting might last no more than a couple of hours. Sometimes, negotiations spread over multiple sessions before the parties agree on a settlement.
The duration of your mediation will depend on various factors, such as:
Each party's willingness to compromise to reach a common goal of settling the case
The size of the claim and how complex it is
The number of people involved in the case
The amount of compensation each side wants to settle for and the preferred terms of an agreement
What Happens After Mediation?
A successful mediation ends the lawsuit. You don't have to prepare for a trial. However, the defendant's lawyer doesn't hand you a check immediately after you settle.
There are multiple steps you must complete first, such as:
Pay a fee – Mediation costs money. You must pay the mediator's charges for their time. You'll also have to pay expenses your attorney incurred if they don't work on contingency. Typically, opposing parties pay equal shares of the mediation fee.
File the agreement – Both sides must sign a settlement agreement. Your lawyer will file it with the court for the judge to review and approve.
Pay case-related expenses – A contingency fee means you don't pay upfront when you hire an attorney. Instead, costs associated with the case get taken out of the compensation you recover. Your lawyer will subtract what you owe them for costs and fees from your settlement and distribute the remaining proceeds to you.
What Happens After Mediation Fails?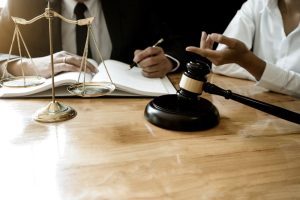 You and your attorney will discuss multiple options you can choose from if mediation fails. The next step might include:
Another mediation – Mediation often doesn't take days to conclude. The usual timeframe is several hours to a full business day. However, attending multiple sessions might be necessary if you can't resolve all issues during the first mediation. You can take a break and participate in another meeting on a different day to negotiate additional terms and wrap up the case.
Prepare for trial – If mediation is unsuccessful, you and your attorney can start preparing for the upcoming trial.
Continue negotiations – You can't negotiate a settlement once the jury or judge decides on the case. However, settlement talks can continue until then. You might change your mind about the proposed terms of an agreement after rejecting them during mediation. The other party might decide settling is better than going to trial.
How Long After Mediation Can You go to Court?
A specific deadline for going to court after mediation doesn't exist. However, the judge will assign a timeline to ensure both parties complete each stage of the process efficiently.
After trying other methods of settling your case, the only option is to go to court. Participating in mediation doesn't prevent you from getting a trial. You can present evidence, call witnesses, and argue your case before a jury or judge.
Every person involved in mediation signs a confidentiality agreement before negotiations begin. Anything you discuss remains confidential. The defense lawyer can't use what you said in mediation against you in court. It's as though you never attended mediation.
The judge will schedule a trial date after your attorney informs them of the failed mediation. You should have enough time to prepare. Depending on the circumstances, personal injury trials can last one or multiple days. It's not like a criminal case where a mistrial is possible. A decision will be issued. The judge or jury will rule in your or the defendant's favor.
Contact Jurewitz Law Group Injury & Accident Lawyers for Aggressive Representation During Mediation
Every personal injury case is unique. Although the circumstances of the accident might be similar to someone else's, the outcome can differ drastically. The same is true of mediation. Various factors will determine whether you reach a settlement agreement.
The San Diego personal injury attorneys of Jurewitz Law Group Injury & Accident Lawyers have extensive experience representing clients during mediation and other stages of personal injury lawsuits. We can protect your rights and negotiate the terms of a settlement most beneficial for you.
If you are preparing for an upcoming mediation or recently sustained injuries in an accident due to someone's negligence, call us at (619) 233-5020 today for your free consultation and learn more about how we can help.
Related Posts: