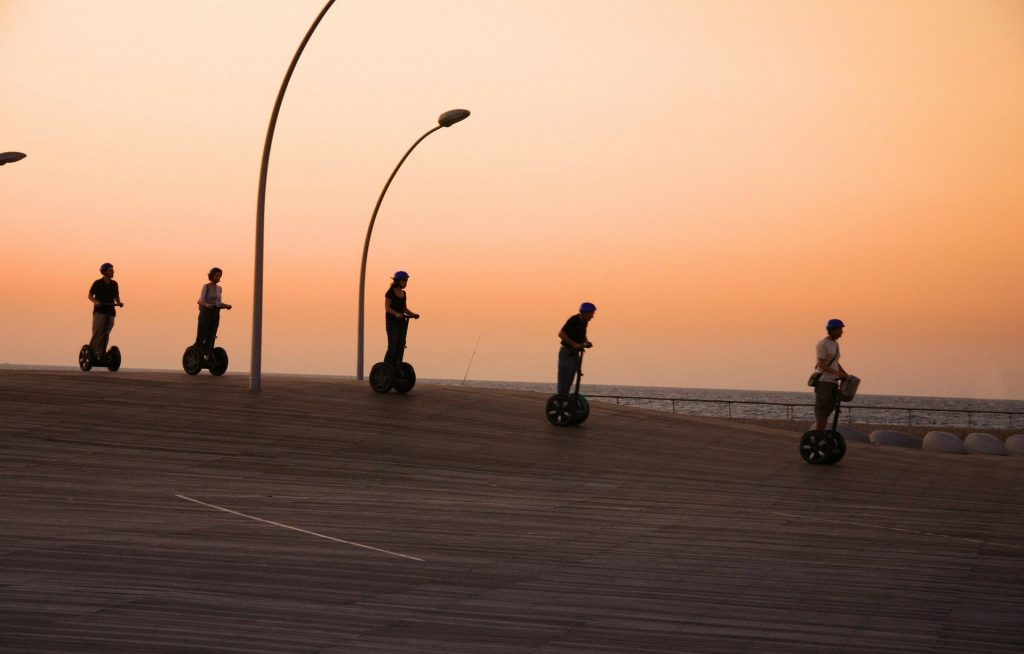 "We've got to keep our eye on the future," Mr. Dan Harris profoundly uttered while delivering the keynote at a meeting of business leaders in the San Diego area. "The growth of Southern California depends on keeping our young people here, giving them desirable work opportunities, and making sure they don't go away to Denver or Austin or Atlanta or Seattle. We've got to keep our young, creative class here, in San Diego and L.A., and all parts in between. They are the lifeblood of our economy." When Mr. Harris gave this speech in 2003 he was 72 years old.
He was winding down his presentation and geared up for the big finish. "And one way to keep them here is to understand them," he said from the podium as an assistant brought out a brand-new Segway transportation device. "This is how these young folks get around these days," he proclaimed (as he lost his shoe while fumbling around, trying to mount the thing). The crowd chuckled, knowing Mr. Harris was an old rascal with a sense of humor. He finally managed to get the thing going. He proceeded to ride off the stage and right smack into a wall.
Mr. Harris laughed and got right back on that Segway, but the takeaway from this little anecdote begs a discussion about Segway safety.
So Let's Talk Segway Safety
Most people who have cruised around on a Segway get the hang of it. But because of their novel design, it's easy to see how Segway accidents can easily occur. What does California law have to say about it?
To begin with, the Segway is considered a type of electric personal assistive motor vehicle device, or EPAMD, under California Vehicle Code Section 313, much like a motorized wheelchair or scooter. California law also regards the Segway operator as a pedestrian, and pedestrian laws apply. And just like pedestrian, there are misunderstood laws—think "pedestrians always have the right-of-way"—and it is important for people who choose to operate a Segway to know the rules they are legally supposed to follow.
Segways are quite popular in the SoCal area, and are even advocated by the State. But they can be dangerous in the wrong hands. If you or someone you love has been involved in an accident with a Segway or other scooter, you should seek legal assistance. Contact the team at Jurewitz Law Group Injury & Accident Lawyers at (888) 233-5020 for a free consultation today.