If you've been injured in an accident caused by someone else, you may be facing many overwhelming decisions and things to consider. You may have a stack of medical bills that are only increasing, and you may be wondering how you're going to pay them. You may be asking yourself how to choose a lawyer and how to tell one attorney from another with all the choices out there. As you're considering your options, here's how you'll be able to tell if you've picked the right lawyer.
They Have a Proven Track Record
If you've been seriously hurt and it wasn't your fault, you need an attorney who will get you results. You need someone who doesn't just know the right things to do, but someone who has successfully put those things into practice many times before. They need to have evidence of big wins, as demonstrated by things like membership in the Million Dollar Advocates Forum that includes less than one percent of U.S. lawyers. The only way to know for sure that an attorney has what it takes to go to battle for you is to see the proof for yourself that they've done it previously, time and time again.
They Have a Focused Practice and Depth of Knowledge
You need a lawyer who isn't just a little familiar with personal injury law — you need someone who does this day in and day out. And beyond just that, you need a legal team that concentrates on your specific type of case. When you have an attorney that specializes in certain types of cases, they understand where to focus to get you maximum results. They know what's worked in the past and they know what that means for your case today. They know where insurance companies will try to shortchange you to avoid paying their fair share. They also know how to spot an unfair settlement offer and how to fight to get you everything you deserve, because this is all they do.
Professionalism and Courtesy Are How They Operate
If you've been seriously injured, you need a partner that will make this experience as pleasant, straightforward, and painless as possible. You need someone who will shoot straight with you while treating you the same way they would want to be treated themselves. You'll be able to tell through their communication with you, their attention to detail, how they take care of you, and whether they walk the talk. You need a lawyer that knows you, your needs, and the specifics of your case intimately, and where you're not just a number in a system. You need someone who's learned firsthand the lessons often learned only at large law firms who can still bring the personal touch often only found at smaller firms. You need someone who reassures you that you're in the right hands by how they interact with you from the very first contact.
Their Clients Sing Their Praises
The real proof is what an attorney's past clients say about them and their experience working with them. Did they actually do what they said they would do? Would their clients recommend them to their friends and family? After everything they've experienced and going through the entire process, would their past clients choose to work with them again? And was it a pleasant experience working with them, and did they know what to expect so there were no surprises along the way? Whether the answers are yes or no, this is the ultimate test of whether a lawyer was the right choice.
Contact Jurewitz Law Group Injury & Accident Lawyers Today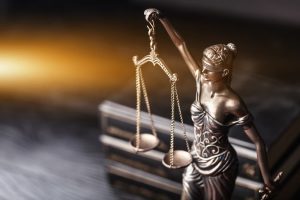 If you've been injured in an accident and it wasn't your fault, you may be entitled to compensation. Whether it was a car crash, being bitten by a loose dog, being injured in a motorcycle wreck, an injury on someone else's property, or an accident with a commercial truck — we can help. This is a challenging and often painful experience in your life and you need someone who will lighten the load as much as possible.
You need an experienced attorney and a legal team who have successfully fought for many previous clients. Our track record of results speaks for itself. We focus only on personal injury law. Our past clients tell our story better than anyone and can attest to our standard of professionalism and courtesy.
Call Jurewitz Law Group Injury & Accident Lawyers now at (619) 233-5020 to discuss your case with us in a FREE consultation. You shouldn't have to pay for medical bills from an injury that wasn't your fault.
Contact us today to talk through your options so you can put this painful time behind you and move on with your life.