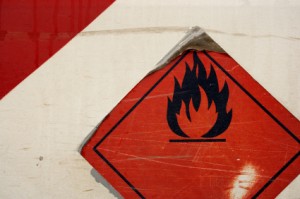 Most California families know about the dangers of fires at home. Many households take active steps toward protecting family members from the risks of fire. This includes installing smoke detectors, keeping fire extinguishers charge, and establishing an emergency plan in case family members need to exit the house quickly if a fire starts.
However, fewer people know how to prevent fires in a motor vehicle. Vehicle fires are among the most terrifying types of accidents, yet few people can name ways to prevent them or address them if they happen. Experienced San Diego injury lawyers encourage families to practice fire safety prevention in the car as well as at home by following safety tips like:
Drive safely and watch for hazards. Avoiding a crash is the best way to prevent a vehicle fire, so drive safely. Watch out for hazards like downed power lines, which can also contribute to vehicle fires or other serious injuries.
Use fire safety devices. Fire extinguishers and smoke detectors aren't just for houses; vehicle-specific devices are also available. Equip your car to help protect you and your passengers.
Avoid clutter. Clutter in a vehicle gives fire an easier way to spread, and it can also make it harder to get out of the vehicle quickly if a fire starts. Keep clutter out of your car to reduce your risk of injury in a fire or other accident.
Install aftermarket parts correctly. Incorrectly-installed cruise control, stereos, and other aftermarket parts may pose electrical risks that can start a fire. Make sure these parts are installed correctly to reduce the risk of vehicle fires.
Don't let your losses in a vehicle fire harm you for years to come, know your rights and protect yourself through skilled legal representation.