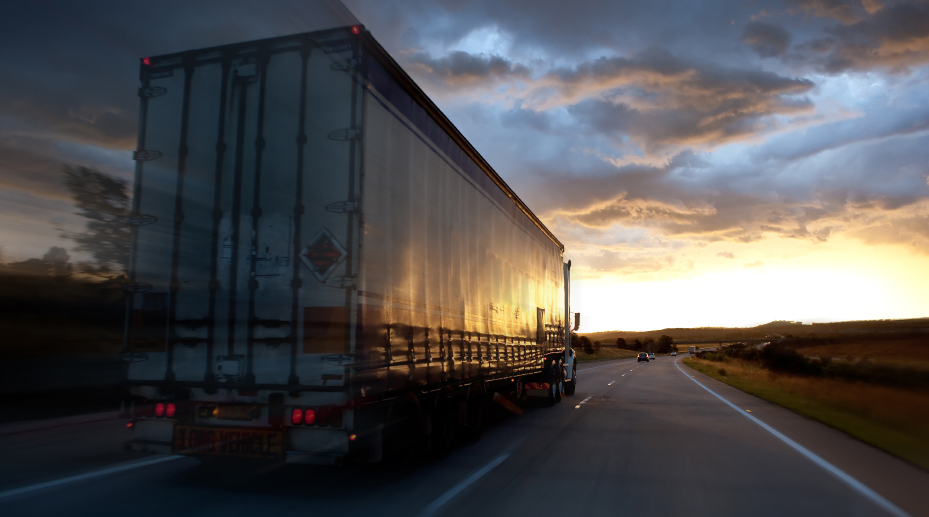 It's getting closer to that time of year where the astute driver may notice something becoming more and more common on San Diego freeways: commercial trucks. With the massive amount of retail business conducted around the holidays, both in-store and online, there are more trucks on the roads shipping products around the country. This can possibly be dangerous if drivers are not patient, alert, and safe. Just ask Sarah.
In December of 2015, Sarah, a San Diego native, was heading south on the 5 just past Old Town. She maintained a safe distance behind a commercial 18-wheeler when the driver suddenly hit the brakes much too quickly for Sarah to maneuver away from the rear of the truck. She slammed her brakes then collided the front end of her Toyota Camry into the rear bumper of the semi, causing her airbag to be deployed and her car to be totaled.
Luckily for Sarah, her father was a retired highway patrolman, and though she was a little banged up and in a state of shock, she managed to navigate the moments afterward expertly due to some tips from her dad. Here are the steps she took:
Once she realized she was safe, she got on her phone and reported the accident to the police and requested a medical emergency team.
She did not go into great detail about the accident, but kept the information at a minimum. She provided her location, the make of her car, and identified an 18-wheeler as the other vehicle in the collision.
She got out of the car, approached the driver of the truck, and DID NOT APOLOGIZE or discuss who was at fault.
After she left the scene and returned home, she promptly filed a claim with her insurance company, again, using only the basic facts of the accident. She included a report of the medical attention she received, as well, for her sore neck.
Before talking to anyone else, signing anything, or recording a statement of any kind, she contacted legal assistance.
Because of Sarah's masterful handling of the situation, she received full compensation for the damages to her car, and for the pain and discomfort she suffered due to the driver's negligence. Knowledge is power, and what to do after an accident is critical information for every driver to know. If you or someone you love has been in a San Diego commercial truck accident, we urge you to contact the Jurewitz Law Group Injury & Accident Lawyers as soon as possible. You can reach us at (619) 233-5020 or Toll Free (888) 233-5020. Call us today for a free consultation.