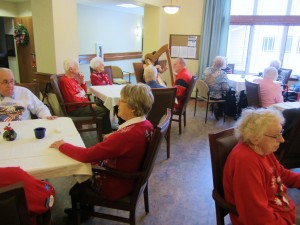 Residents of California senior care homes may sleep a little safer at night now, thanks to new guidelines released by the state's Department of Social Services. As reported by NBC 7, people living at any assisted living facilities in the Golden State are now able to have security cameras in their rooms. In years past, California law only allowed for cameras to be used in public areas like hallways or dining rooms. But now, residents can have an in-room camera installed for their safety. But this change in the law didn't come easy.
Joe Balbas, co-owner of a facility dedicated to patients afflicted with Alzheimer's and dementia, has pushed for in-room cameras since 2010. "This was based on safety," Balbas said. Despite the clear advantages in possible abuse situations, authorities at the Department of Social Security felt there would be issues with privacy. But, after five years of hard work and petitioning, the law is being updated. "What they (the Department of Social Services) have done for these families in California is unbelievable," Balbas stated. Once the law was approved, every one of the residents in his facility and their families signed up to have a camera installed. He hopes to have the new devices up and running within the next month.
For more information on this topic or to talk about any concerns you may have about elder abuse in your family, contact the Jurewitz Law Group Injury & Accident Lawyers today.