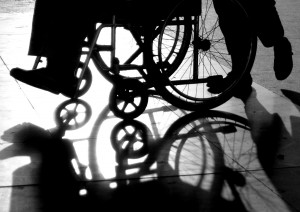 Two elder care nurses were suspended without pay and could face criminal charges after allegedly posting an online video of themselves laughing at a half-naked elderly dementia patient. The accused employees of the LifeHOUSE Vista Healthcare Center were helping a patient take a shower when the video was shot. In it, one suspect is standing over a partially nude elderly woman, laughing, while the other tapes the incident. In the video, the two nurses allegedly discuss how the patient hates showers, at which point both nurses begin laughing.
The San Diego County Sheriff's Department opened an elder abuse investigation following an anonymous tip that the video had been posted onto Snapchat.
ABC 10 confronted the executive director of LifeHOUSE about allegations. "The LifeHOUSE Vista healthcare community takes any allegations of patient abuse very seriously. We are currently completing our own internal investigation with respect to these allegations," the LifeHOUSE executive director said.
Unfortunately, this is not the facility's first infraction and reflects the poor rating it has online. Because LifeHOUSE is a state-run facility, both the Sheriff's Department and the Department of Justice will be following up on the suspected crime.
Elder abuse is a terrible crime that impacts many Californian families each year. If you, or a loved one, have experienced elder abuse in any form – from financial to physical – contact the Jurewitz Law Group Injury & Accident Lawyers to schedule an appointment to and discuss your legal rights.