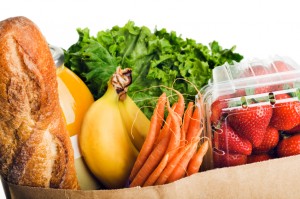 Vegetable distributor Andrew & Williamson Fresh Produce of San Diego has issued a voluntary food recall on one of its products over fears of salmonella poisoning. As initially reported by Fox News, the suspected outbreak began in July of this year and lasted till August, making nearly 300 people sick and leaving one elderly San Diego resident dead.
The recall effects customers in nearly 30 states and could potentially be connected to even more cases. The company issued a recall for its "Limited Edition" cucumber line that were grown and shipped in from Mexico. Health officials believe these particular vegetables are the source of the outbreak, but the investigation remains ongoing.
The recalled cucumbers were shipped to well over half the country, from Alaska to Arkansas. As of today, there have been about 285 different cases of infection connected to the tainted vegetables. Of those cases, nearly half of people made ill were under the age of 18.
A member of the company's board stated, "The safety and health of the consumers who buy our products have always been the highest priority for us. We've invested millions to make sure our food safety systems are effective and up to date." Federal and state health officials are continuing to monitor the situation should it escalate further.
Salmonella bacteria can cause terrible damage to even the healthiest of individuals and poses a deadly serious health risk to the young and elderly. If you have suffered food poisoning or have a loved one that was critically injured as a result of food poisoning, contact the Jurewitz Law Group Injury & Accident Lawyers today to discuss your legal options. We can be reached at (888) 233-5020.