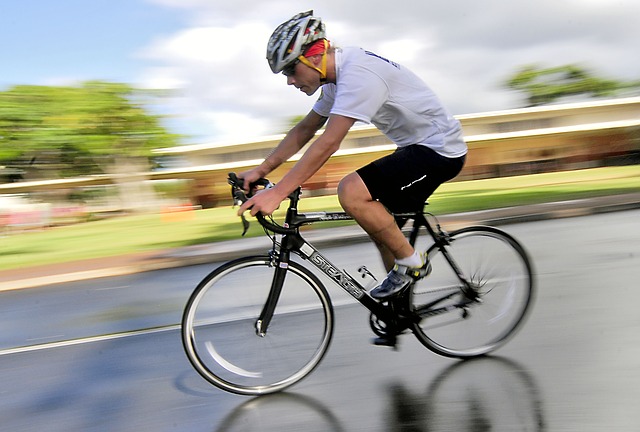 Carlsbad is a great city to live in if you love riding a bike. There are about 50 miles of bike trails in Carlsbad including the 6-mile Aviara Trail, the three-mile unpaved Hosp Grove Trail and the four miles of trails in the Rancho La Costa Preserve. There are also ample opportunities to ride on our city streets. There are even wide bike lanes along busy thoroughfares, such as Carlsbad Village Drive between Interstate 5 and the beach.
However, bicycle accidents can occur in even the safest cities. If you are one of the many bike riders in Carlsbad who ride to commute or exercise, please remember these safety tips:
Plan ahead. Choose where you ride carefully. Try to avoid roadways that are poorly lit and have small or uneven shoulders. Ideally, you can utilize one of the many bike lanes that we have throughout Carlsbad.
Install safety gear. Make sure your bicycle has a white lamp on the front and reflectors on your wheels, pedals, and seat. You should also get a red light for the back of your bike.
Always wear a helmet. Buy a certified helmet that perfectly fits your head, and never ride without it.
Use hand signals. One of the best ways to avoid a collision is to let nearby motorists know what you are doing. Telling them which way you are going to turn with hand signals will alert them of your intentions.
Wear bright clothes. When riding at dawn, dusk or night, wear bright clothes. You should also put reflective tape on your helmet, back or backpack.
Make eye contact. Sometimes, the only way to be sure that a driver sees you is to make eye contact.
Ride defensively. Never assume that a driver will yield the right of way. Use caution and take your time when entering an intersection.
Obey the law. Always remember to obey traffic lights and signs and to yield the right of way to pedestrians and cars when turning.
If you are injured in a Carlsbad bicycle accident, please contact an experienced lawyer who can help you secure fair and full compensation for all your injuries, damages, and losses. Drivers who cause injury accidents can be held accountable for medical bills, lost wages, pain and suffering, and other related damages.