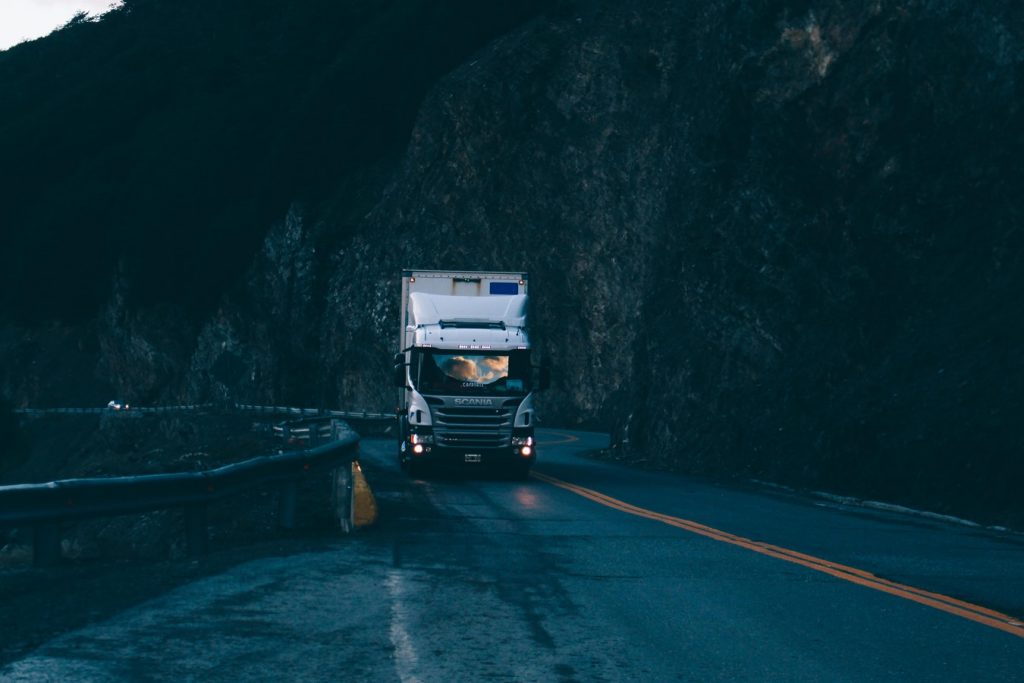 It's a brave new world out there. One of the country's largest industries is about to be taken over by machines, as automated driving is set to conquer long-haul shipping in the next quarter-century. But is America ready for driverless vehicles on our nation's highways? That's a good question with no easy answer.
It's no secret that driving is the most dangerous activity that we humans do on a daily basis. There are 6 million car accidents in the U.S. every year on average. From those accidents, 3 million people are injured, 2 million permanently. More than 90 people die in a car accident every day somewhere in the United States.
In California, 3,623 people died in car wrecks in 2016 alone. That works out to 9.2 deaths per 100,000 people – as a California resident, you have a 1 in 10,000 chance of dying in a wreck every year. California ranked second in the nation for the most vehicle-related fatalities, trailing Texas.
If we limit our scope and look only at accidents involving trucks, the numbers are also startling. In 2016, the Federal Motor Carrier Safety Administration recorded 4,440 large trucks and buses that were involved in fatal crashes. That represents a 2% increase over 2015.
There can be no doubt that cars in general (and large trucks in particular) pose a significant risk to people. But does that mean automated driving is safer? Are we ready to rush headlong into a scenario where people's lives are at the mercy of machines?
How Safe Is Automated Driving?
There have already been plenty of stories of driverless vehicle accidents, and they are still in the limited testing phase. The companies taking part are some of the biggest brand names in the United States, including Apple, Google, Uber, and more.
Perhaps the most high-profile crash so far involved a Tesla Model S. In 2016, Joshua Brown was killed when his car collided with an 18-wheeler in Florida. He was in the driver's seat at the time of the accident, allegedly watching a Harry Potter movie on his mobile device.
This is just one example, and nearly every major company that is currently researching driverless technology has had a major setback of some kind. The first pedestrian fatality due to driverless vehicles, an accident involving an Uber semi-autonomous Volvo in Tempe, Arizona. Elaine Herzberg was walking her bike across the highway at night. Apparently, the car's automated detection system noticed her six seconds before the accident, but did not start braking until less than two seconds prior to impact. This was because the system was first unable to identify her. Once it did, it was too late.
The investigation also revealed that many of the current automated systems rely on the driver to take over in the event of an emergency. As many experts have pointed out, this is an inherently flawed system "since it relies on two imperfect systems: Technology that is inherently limited in its capabilities, and humans." Driver distraction is already a huge problem, and will only get worse when drivers expect their cars to alert them to any sign of danger.
Who's Liable for an Accident Involving a Self-Driving Car?
A company shouldn't be able to escape liability for a vehicle accident just because "a machine did it." No matter how automated the technology, there are still humans behind its creation. If truckers are replaced by machines, that makes the trucking company even more responsible for safety.
As self-driving vehicles hit the road, it's likely that the legal issues will become more complicated. For instance, if a manufacturer issues an update that is meant to correct a safety flaw, who's responsible for making sure the update is installed in the car? If a car hasn't been updated and is involved in an accident, is the owner of the vehicle at fault? The manufacturer? What happens if the computer system gets hacked? Who's responsible for protecting automated driving systems from outside interference?
Suffice it to say, if you have been injured in an accident with a self-driving vehicle, you need to reach out to a knowledgeable San Diego truck accident attorney who understands the legal issues. Jurewitz Law Group Injury & Accident Lawyers has experience with trucking company negligence, and that's why we think they should slow down the development of self-driving semi-trucks until important questions have been answered. But if they don't, we'll get an answer for any victims regardless. Call now at (888) 233-5020 for a free consultation with one of our lawyers.