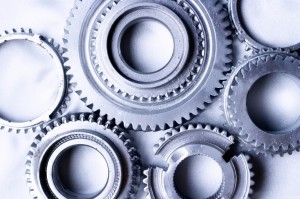 The National Highway Transportation Safety Administration (NHTSA) has released a report that says that vehicle recalls in the United States topped 22 million in 2013. The top 18 automobile manufacturers issued 184 recalls in the U.S. in 2013. This was a marked increase from the 153 vehicle recalls issued in the U.S. in 2012 and was the largest tally of vehicles recalled since 2004.
Toyota led the way in 2013 recalls with more than 5 million of its vehicles affected. This was the second year in a row that Toyota was the recall leader. The NHTSA warned that there could be many reasons for the increased recalls and that too much should not be read into the numbers.
Experts in the automotive field speculate that Toyota's recall numbers have seen a jump due to a more cautious approach the company is taking on vehicle defects following a disastrous 2009-2010 year that cost the company billions of dollars. That recall was due to an unintended acceleration problem with some its vehicles. Several auto accidents were blamed on the problem — some that resulted in fatalities.
Toyota's troubles continue: the company recently issued another recall that affects some 2.1 million Prius, RAV4, Tacoma and Lexus vehicles due to a software problem that can cause the cars to stop suddenly.
The Chrysler Group ranked second in 2013 with 4.7 million vehicles recalled. Honda/Acura was third with recalls that involved nearly 2.8 million vehicles, followed by Hyundai with a count of 1.2 million recalled autos. Mercedes had the best record of any major auto manufacturer with just 747 vehicles recalled in 2013.
If you or somebody you love has been injured or killed in an accident caused by a defective vehicle, the San Diego product defect attorneys at the Jurewitz Law Group Injury & Accident Lawyers have the resources and the skills needed to take on auto manufacturers. Call us today at (888) 233-5020 or contact us online. We will work tirelessly to see that your legal rights are protected.