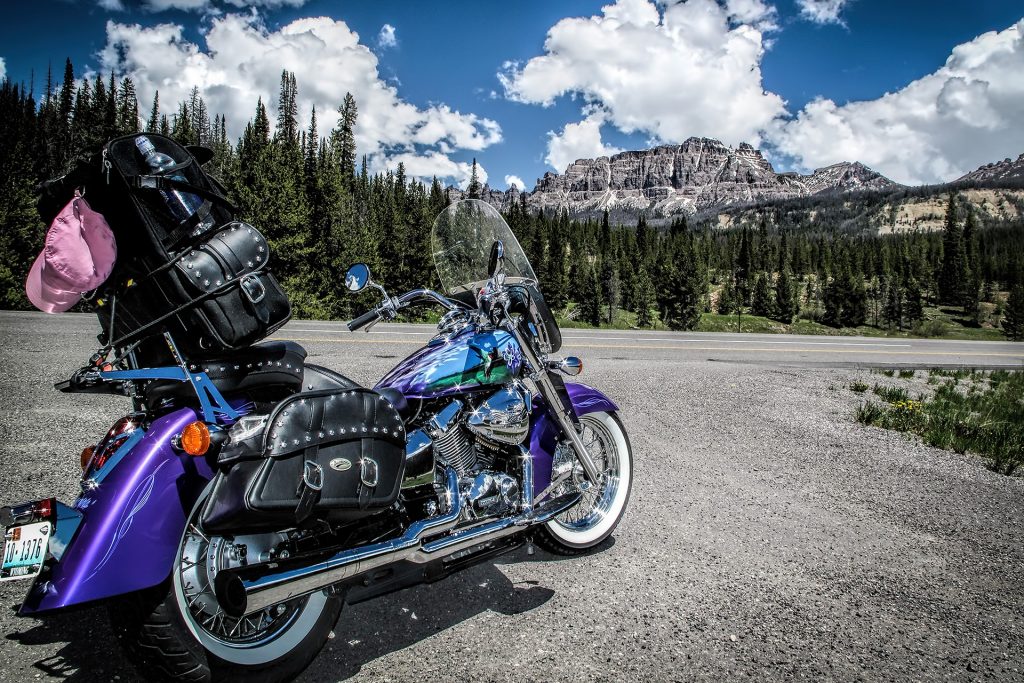 "All the time. I do it all the time. Every chance I get," said Terry, from Balboa Park.
"I've been doing it for years. I've never had a problem," said Jim, from Clairemont.
"It's fast. It feels good," said R.J., from Mission Beach.
"A lot of times, I'd get singled out at parties. People would point at me and say things like 'he's one of those guys,' or 'ask him about it, he loves it.' I felt like a freak sometimes," said Clint, from Mid-City.
"I'm so thankful it's legal now. I don't have to look over my shoulder anymore," said Hersh, from Mission Valley.
What are all these people talking about? Motorcycle lane splitting, of course.
As of January 1, 2017, the practice of lane-splitting is now legal in the State of California. For those who don't know, lane splitting is the practice of motorcyclists driving between two lanes of traffic, close to the broken line on the highway that marks a separate lane. Lane splitting has been common for decades, but until now, its legality has been in a gray area.
The new law allows for the California Highway Patrol (CHP) to make official suggestions to motorcyclists regarding lane splitting. And according to the California Motorcyclist Safety Program, a program that's a part of the CHP, some of these suggestions include:
Travel at a speed that is no higher than 10 mph faster than other traffic. The greater the difference in speed, the less reaction time the motorcyclist has when encountering a hazard.
For the most part, it is advisable to lane split between lanes 1 and 2; these are the furthest lanes to the left and more commonly have faster drivers.
Lane splitting is discouraged when traffic is flowing faster than 30 mph. Traveling faster than 30 mph affects the reaction time and braking capabilities of a motorcyclist.
Motorcyclists should consider all aspects of their environment when lane splitting. This includes the width of the lanes, the size of surrounding vehicles, weather and lighting conditions.
Be alert and anticipate other drivers' movements. This goes for all motorcyclists at all times, but is strongly suggested when lane splitting. Avoid loitering in other drivers' blind spots. This takes a great deal of focus, but will help you, the motorcyclist, stay aware of the other motorists and their possible actions.
Riding a motorcycle is a thrilling, effective way to get around the Southern California freeways. But safety is paramount, and with the passage of the new law legalizing lane splitting, hopefully the roads will be safer for motorcyclists. However, accidents do occur, and if you or someone you love are injured due to another driver's negligence, then you need to seek legal advice immediately. Call the experienced San Diego motorcycle accident attorneys at Jurewitz Law Group Injury & Accident Lawyers, at (619) 233-5020 or Toll Free (888) 233-5020 for you free consultation.