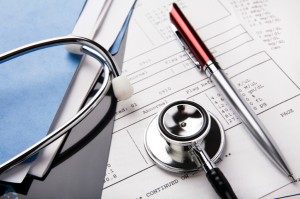 Over a year ago, Senator Bernie Sanders – then a Chair on the Subcommittee on Primary Health and Aging – stated, "The tragedy that we're talking about here (is) deaths taking place that should not be taking place." The tragedy he was referring to are the 1,000 deaths that happen every day in this country due to medical errors.
Unfortunately, it is now one year since that quote from Sen. Sanders and the statistics remain grim as ever. Medical errors cost the health care industry $1 trillion a year. This doesn't even count the number of individuals who survive medical error with permanent injuries. Medical error is currently the third leading killer of Americans, after cancer and heart disease.
A study conducted by the Institute of Medicine entitled "To Err is Human" found that 100,000 people die each year due to medical errors. These are mistakes made by hospital staff that would be otherwise considered "preventable." While this number remains shocking, new studies have proven that the Institute's numbers underestimated the problem. But what can be done to prevent these accidents from happening?
Many analysts suggest greater reporting, data collection, and use of newer technologies may help. But, as Senator Sanders stated, "What these numbers say is that every day, a 747, two of them are crashing . . . we would not tolerate that degree of preventable harm in any other forum."
If you have been injured in a medical procedure or lost a loved one due to doctor negligence, contact Jurewitz Law Group Injury & Accident Lawyers to review your legal options.
You can reach us at (888) 233-5020.