According to statistics provided by the U.S. Centers for Disease Control & Prevention (CDC), around 1.7 million people suffer from traumatic brain injuries (TBIs) per year due to different reasons. Some common reasons behind these life changing brain injuries include:
road accidents,
medical negligence,
physical assault, and
The brain is a highly sensitive organ and even a minor injury can lead to a severely damaged brain or even death. Some people who suffer from major head or brain injuries are forced to endure several mental disabilities and physical disorders.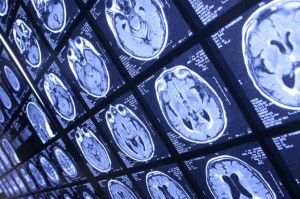 In road accidents, drivers may hurt their head from the force of the accident. Protection of the head is an important thing, which is why motorcyclists are always advised to wear safety helmets, vehicles are provided with fully functional airbags, and drivers are educated about the measures that could prevent any head injury from occurring. However, there are cases when a head injury might occur due to the fault or negligence of someone else. In this case, the brain injury accident victims may be eligible for compensation.
To file a claim, it is important to collect all the facts pertaining to the accident and assure that all the evidence is preserved in its original state because it will be much easier to prove that the other party was at fault.
Medical negligence is another cause that contributes to the startling number of head or brain injuries. In these cases, if it is found that a medical professional has been negligent in dealing with a patient, they may be held liable for the injury suffered. Depending on the circumstances, sometimes the hospital itself will also be held legally responsible.
Head or brain injuries coming from physical assault are recently increasing and these deliberate assaults to the head have proved to be more serious than an assault injury on any other body part.
Slips and falls that occur in a public place also contribute to head and brain injuries to a great extent. If a broken pavement or a wet and slippery surface has lead to a fall that resulted in a head injury, the injured victim may seek compensation from negligent parties.
San Diego brain injury attorneys help victims file injury claims and get the compensation they deserve from those where who reckless. If you or a loved one has suffered a head injury due to negligence, call the Jurewitz Law Group Injury & Accident Lawyers at (888) 233-5020 to get advice on your case.