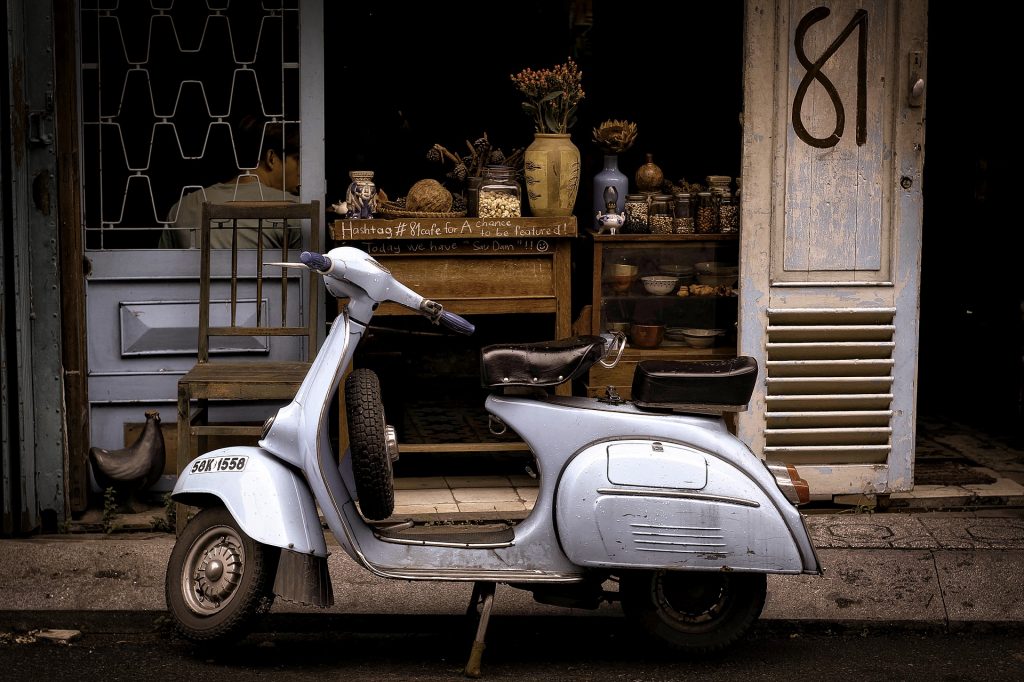 Many people may envy actor George Clooney for his successful career, good looks, and lovely wife. But, just because someone seems to have it all doesn't mean he's immune to danger. The Ocean's Eleven star was recently involved in a serious motor scooter accident in Sardinia, Italy, where he is filming a miniseries based on Joseph Heller's satirical World War II novel, Catch-22.
Fortunately for movie fans, the Hollywood A-lister did not suffer any grave injuries in the crash—which is surprising, considering he was traveling at an estimated 65 miles per hour when he slammed head-on into a station wagon and was thrown 20 feet into the air. The driver of the station wagon was at fault for the accident; he had strayed into Clooney's lane because "I had the sun in my eyes; I didn't see anything…"
While the Syriana lead actor survived the collision relatively unscathed, most riders in a similar crash would not be so lucky. People on scooters who are hit by motor vehicles tend to suffer serious, potentially deadly injuries in a head-on collision. And while Mr. Clooney isn't going to be financially impacted by his accident (much), the same can't be said about the average person. A mere trip to an emergency room can end up costing you thousands of dollars just for minor treatment, let alone the medical bills you'll rack up if you have to stay overnight. Add in the costs of medication, physical therapy, and missed work; and you can find yourself in a real financial hole. In fact, the number one reason for bankruptcy in the United States is medical bills.
And what if your injuries were caused by another party's negligence or recklessness? Why should you be stuck with a mountain of debt when the accident was not your fault? You shouldn't.
Don't let it happen to you. Instead, contact an experienced personal injury lawyer.
Even if the person that caused your injury has insurance, you still need to speak with an attorney. An insurance company is going to either try to deny your claim, or offer you a settlement that is far less than you deserve. Insurance companies aren't concerned about you; they're out to make money. The only way not to get screwed by insurance companies is to have your own legal team to fight back.
Our attorneys at Jurewitz Law Group Injury & Accident Lawyers have been helping San Diego injury victims for well over a decade, and we've handled many moped and scooter accidents in the last few years. Call us for a free case evaluation at (888) 233-5020.