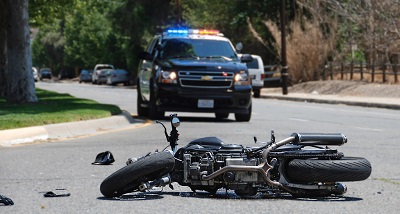 In early March 2016, a 24-year old man was riding home from a haircut appointment on Chula Vista Road. The young man was an Army veteran attending school at Southwestern College. Around 11 a.m. on a weekday morning, the man was involved in a severe motorcycle accident. As reported by local news outlets, the veteran was found with extensive broken bones and internal bleeding. When asked what occurred, he said he had been clipped by a motor vehicle. At the scene, the man's bike was found roughly 25 feet from his location. Doctors believe he had been run over, given the severity of his injuries. But authorities remain unsure of what actually took place during the accident. An investigation is currently on-going.
Common Chula Vista Motorcycle Accident Causes
Unfortunately, this is an all too common scenario in Southern California. Motorcyclists are involved in an accident, but the reasons behind the collision remain unclear – mostly because the other party involved fled the scene. As a result, until someone comes forth with information, any cause remains speculative.
In most instances, however, the cause of the accident becomes immediately clear. Jurewitz Law Group Injury & Accident Lawyers has represented many people and their families effected by motorcycle accidents. Here are the most common causes of Chula Vista motorcycle accidents our clients have reported over the years:
Speeding drivers
Distracted drivers
Drivers under the influence of alcohol or drugs
Road rage
Contact an Experienced Chula Vista Motorcycle Accident Attorney
If you have been involved in a motorcycle collision and need legal counsel, contact Jurewitz Law Group Injury & Accident Lawyers today. We have guided many Chula Vista motorcycle accident victims to settlements that helped them cover medical bills, lost wages, property damage, and pain and suffering. You can reach us today at (888) 233-5020.