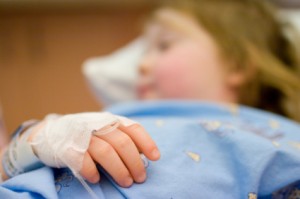 The U.S. Consumer Product Safety Commission (CPSC) has announced that Britax Child Safety, Inc. is recalling its B-Agile, B-Agile Double, and BOB Motion strollers due to laceration and amputation hazards.
So far, Britax has received reports of eight injuries as a result of a defective folding mechanism on the recalled stroller models. Those injuries include severe lacerations, one broken finger, and one partial fingertip amputation.
The Chinese-manufactured product was imported by Britax Child Safety, Inc. and was sold by major retailers and juvenile products stores nationwide. The strollers were also sold online through major online retailers such as Amazon.com and ToysRUs.com. The items sold from May 2011 through June 2013 and retailed for between $250 and $450.
The recall affects some 216,000 strollers sold in the United States and 8,800 that were sold in Canada. CPSC recommends that consumers who have these strollers stop using them immediately and contact Britax via phone, email, or through their website to receive more information about the recall.
It is the responsibility of manufacturers, distributors, and retailers, by law, to assure that the products they manufacture, distribute, and sell are safe for consumers. Have you or a loved one been injured by a defective product? You may be entitled to compensation for medical bills, pain and suffering, and other damages.
The product liability attorneys at the Jurewitz Law Firm in San Diego believe that manufacturers and retailers need to be held accountable for defective products they sell and the injuries and property damage those products may cause.
Call us today at (888) 233-5020 or contact us online to connect with one of our knowledgeable San Diego product liability attorneys. We are dedicated to defending your legal rights.