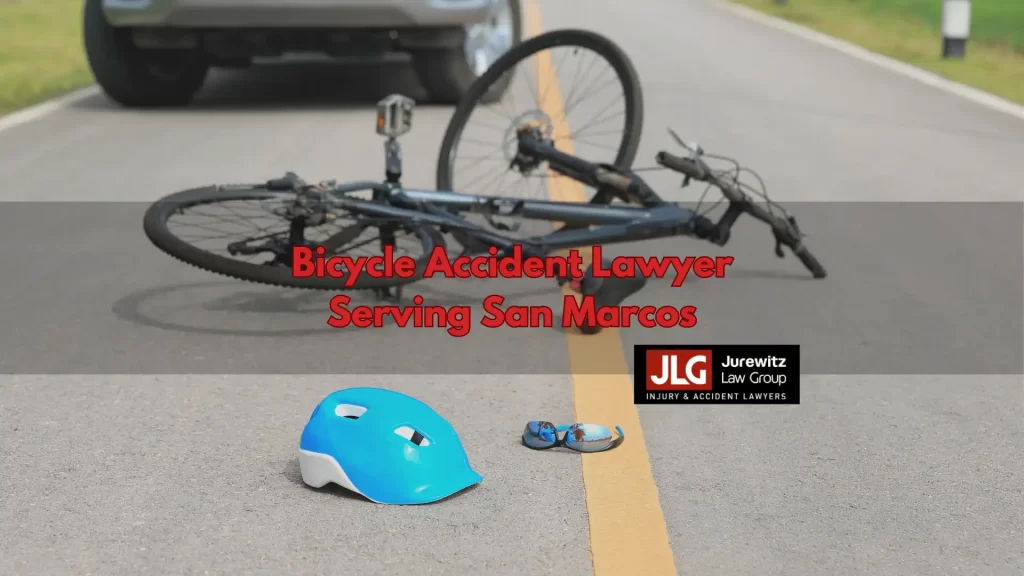 Legal Help for Victims of Serious Bike Accidents
San Marcos prides itself on being a bicycle-friendly community. With 300 days of sunshine and miles of bike lanes and trail paths' San Marcos residents are no stranger to hopping on their bike for fun' exercise' or just getting around. But' riding a bike can be dangerous and injuries suffered in a bike accident can be devastating. When riding a bike' you're sharing the streets with drivers who might be distracted' negligent' or under the influence of drugs or alcohol. Neglected or poorly maintained roads and bike trails can also lead to serious bike accidents.
If you or a loved one have suffered a bike accident' you need to speak with an experienced San Marcos personal injury attorney.
The San Marcos personal injury attorneys from Jurewitz Law Group Injury & Accident Lawyers have helped many Southern California residents injured in bike collisions pursue the financial compensation they need to heal and move on. You can contact us at (888) 233-5020.
Common Causes of Bike Accidents in San Marcos
Unfortunately' bicycle crashes are common on America's roads. The Centers for Disease Control (CDC) estimates that over half a million people visit emergency rooms due to bicycle-related injuries annually. Bike accidents lead to almost one thousand fatalities each year in this country. Over 90 percent of fatal bicycle collisions are caused by accidents with motor vehicles. Here are the most common causes of bike vs. car collisions our San Marcos clients have reported over the years:
Drivers failing to maintain proper distance from a bike
Driver not seeing a bike
Drivers making turns in front of cyclists
Drivers running stop signs/red lights
Other Causes of Bicycle Collisions
Bikes side-swiped or rear-ended by motor vehicles
Driveway or parking lot accidents (usually caused by cars reversing without checking for on-coming bikes)
Road hazard/trail hazard accidents (usually caused by poorly maintained roads or trails)
Bike defect accidents
Jurewitz Law Group Injury & Accident Lawyers can investigate the circumstances of your bike accident to help build a strong case that maximizes your financial compensation.
Compensation for a Bike Collision in San Marcos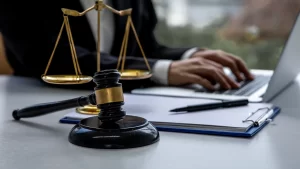 Jurewitz Law Group Injury & Accident Lawyers has a reputation for securing financial settlements for people injured in San Marcos bike accidents. We can help you pursue a settlement that helps cover the following:
Medical expenses
Lost wages
Lost future wages
Lost earning potential
Pain and suffering
Property damage
Other losses resulting from the crash
Statute of Limitations for Accident Claims in San Marcos
Under California Code of Civil Procedure 335.1' there is a two year window of time to file a personal injury claim. This means you have exactly two years from the date of your bike accident to bring a personal injury lawsuit against the responsible party. However' if your claim is against a governmental entity like a city or county charged with maintaining roads and public bike trails' your claim must be filed within six months of the date of your injury.
Contact an Experienced San Marcos Injury Attorney
Jurewitz Law Group Injury & Accident Lawyers has helped many people in the greater San Diego area pursue financial settlements after being injured in a bike crash. Our experienced San Marcos bike accident lawyer can be there for you from the first consultation until the end of your case. Contact us today at (888) 233-5020.