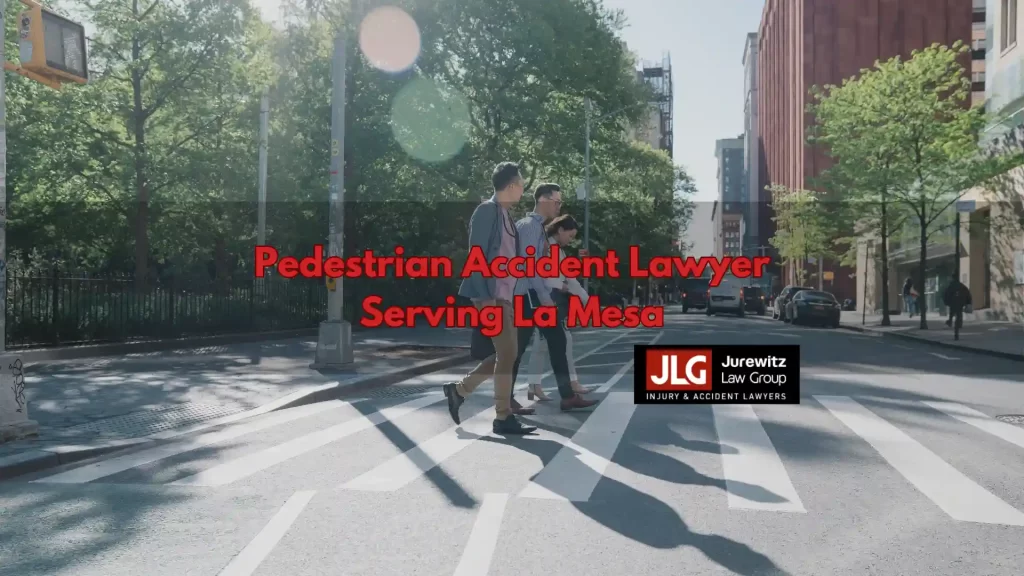 Compensation After a Pedestrian Accident
San Diego County has a rising rate of traffic deaths' including pedestrian accidents. In La Mesa' several intersections and traffic corridors have proven to be dangerous for pedestrians. City leaders are involved in actions to reduce the rising numbers of pedestrian deaths through the City of La Mesa Bicycle Facilities and Alternative Transportation Plan.
For many families' these government actions are too late. A loved one may have been seriously injured or passed away as a result of the injuries sustained by being hit by a car or truck. Some of the many dangerous areas for pedestrians include the following heavy traffic corridors and intersections:
Fletcher Parkway and Trolley Court
Fletcher Parkway and Jackson Drive
Fletcher Parkway and Grossmont Center Drive
Parkway Drive and Jackson Drive
Jackson Drive and La Mesa Blvd.
Jackson Drive and Center Drive
Murray Drive and Grossmont Center Drive
La Mesa Blvd. and Murray Center Drive
La Mesa Blvd. and Center Drive
Pedestrians at Risk in La Mesa
The California Office of Traffic Safety collects and presents data regarding traffic accidents. The agency reports La Mesa had 174 victims killed or injured in the most recent report issued. Of these traffic deaths and injuries' 20 involved pedestrians' about 11 percent of the total numbers injured or killed. If your loved one has been seriously injured or died as a result of injuries sustained in a pedestrian accident' it can be difficult to know where to turn and get help.
Whether the pedestrian accident was the result of distracted driving' drunk driving' inattentive driving' speeding' texting' or other dangerous driving conduct' if the driver was guilty of operating a vehicle in a negligent manner' he or she must be held accountable. One way this can be accomplished is by filing a personal injury claim or lawsuit. In cases of death' a wrongful death claim can be filed. In either case' our La Mesa personal injury attorneys can help.
Compassionate' Proven Legal Representation in Pedestrian Accident Cases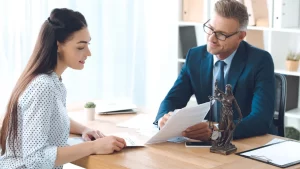 The legal team at Jurewitz Law Group Injury & Accident Lawyers has garnered a reputation for excellent work in the legal community. We are personally committed to those we represent' and prepared to fight for justice in cases of personal injury. When a vehicle operator has failed to drive safely' and a pedestrian is injured or dies' it is important that legal action is taken against the negligent driver. Various damages must be aggressively pursued' including the following:
Costs of medical care and treatment
Costs of nursing care
Lost wages
Lost earning potential
Pain and suffering
Loss of quality of life
In cases of wrongful death' the following damages can potentially be pursued for specific family members' which can be evaluated on a case-by-case basis:
Value of financial support lost due to death
Loss of financial support for a minor child
Cost of higher education for children
Value of gifts or benefits that would have been received if the person had not died
Funeral and burial expenses
Loss of love and companionship
Loss of comfort' care' affection' etc.
Loss of intimate relations (for spouses)
Loss of guidance (for children)
Connect with Our La Mesa Pedestrian Accident Attorneys at (888) 233-5020
We urge you to connect with us at once if you or a loved one has been injured in a pedestrian accident. As the injuries sustained are often life-threatening' and could leave the person permanently impaired' the value of the compensation recovered is a critical issue. At Jurewitz Law Group Injury & Accident Lawyers' we take our duty to our clients extremely seriously. Our goal is to pursue the maximum possible under state law. We have an extensive track record of successful verdicts and settlements' and have recovered millions in damages for our clients. Contact us immediately at (888) 233-5020 for help for a pedestrian accident in La Mesa – we can help.