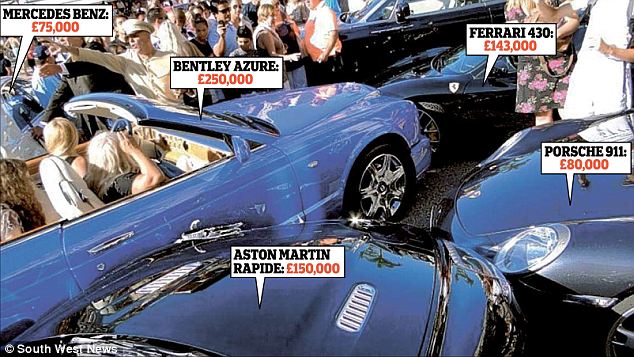 The wealthy French Riviera city state of Monaco was the home of a multiple-car pileup involving five luxury carswith an estimated value of more than $1.1 million in late July 2011.
The collision started when a female driver in a blue Bentley Azure (worth an estimated $400,000) scraped the side of a Mercedes S Class ($120,000). The Bentley proceeded to run into an Aston Marton Rapide ($230,000) and a Porsche 911 ($130,00).  This all occurred in front of Monaco's Place du Casino.
An editor of European motoring website Autogespot told newspapers that the location is one of the worst places to crash your car' especially in the middle of summer.
The repair bill for the vehicles was estimated at around $160,000. However' tourists and reporters around the scene had a field day when they saw that the driver was a blonde.
If you or someone you love has been injured in a car accident in San Diego or sustained substantial damages to your motor vehicle' contact the dedicated auto accident attorneys at the Jurewitz Law Group Injury & Accident Lawyers. Call our personal injury office at 888-233-5020.