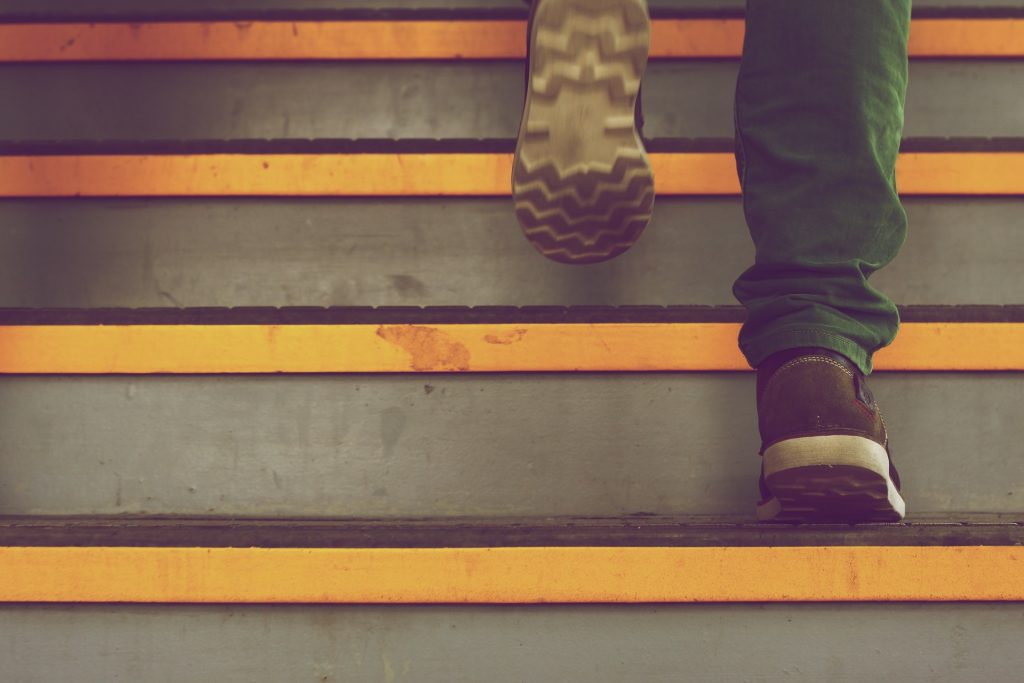 Tripping over steps happens frequently in businesses and households throughout the country and usually these accidents have benign effects. However, falling down flights of stairs can lead to serious injuries and possibly result in death.   The National Safety Council reports that over 1 million people are injured annually from accidental falls on stairs in the United States. Tragically, it's estimated that some 12,000 of those fall victims do not survive their injuries. Many victims face a long road to recovery or even a permanent disability due to the severity of the injuries that may occur. As a result of this, special building regulations and guidelines have been implemented that regulate stair height and enforce the consistent maintenance of stair railings and the surfaces of each individual step of the stairs.   If you've slipped, tripped or fallen and been injured on stairs, you may be wondering if the owner of the property where you fell, whether a business or an individual, is responsible for any damages you've incurred.   As in all other slip and fall instances, there are specific circumstances that must be considered for a property owner to be determined legally responsible for your injuries. First of all, it's important that one of the following scenarios be determined to be true in order for the property owner to be liable:
The property owner or one of his/her employees caused the unsafe condition
The property owner or one of his/her employees knew about the defective condition but did nothing to correct it
The property owner or one of his/her employees should have been aware of the hazard, but failed to take any action to remove or repair it
If you are injured from a fall down stairs, there are some specific considerations that can come into play, such as:
Is the carpet or wood worn down on the part of the stair that you stepped on?
If exposed to the elements, are the stairs properly built and maintained so that the surface does not slip or skid? Stairs should be built in such a manner as to prevent the collection of water.
Are there handrails installed, and are they properly maintained?
Building codes require that each stair meet a minimum and maximum measurement with regard to height and width. If the stairs fall outside of these specifications, they are defective and that could be significant in any stair-related injury.
If an unstable handrail, slippery step, poorly maintained staircase, or an unsafe structure has caused an injury to yourself or someone you love, contact Jurewitz Law Group Injury & Accident Lawyers at (888) 233-5020.