Medical emergencies can happen at any time and without warning, and you need to be prepared for every possibility. This includes the possibility that you may become physically or mentally incapacitated, leaving you unable to communicate your wishes regarding your medical treatment. There is no way to fully protect yourself from every possible injury or illness, but you can take action to see that your healthcare needs are met if you become incapacitated by drafting a Medical Power of Attorney. Keep reading to learn more about what a Medical Power of Attorney is and why it is so important.
Medical Power of Attorney Basics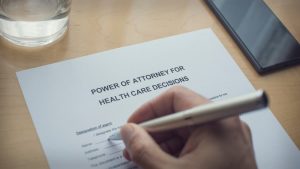 A Medical Power of Attorney is a legal document granting someone of your choosing the authority to make healthcare decisions on your behalf if you become incapacitated. In legal terms, the person you choose to handle these decisions is known as your healthcare agent or proxy. Depending on how the document is written, your proxy can make decisions on everything from the medication you receive or what procedures you receive to what to do if you fall into a persistent vegetative state.
Typically, a Medical Power of Attorney is drafted to be a "durable" document, which means it is legally binding after you are incapacitated and can no longer make healthcare decisions for yourself. Courts typically assume a Medical Power of Attorney is durable, but it is a good idea to make it clear in the text of the document.
How a Medical Power of Attorney Works
In most cases, a Medical Power of Attorney goes into effect as soon as you are no longer able to make your own healthcare decisions. Some cases in which a Medical Power of Attorney might come into effect include:
You are put under general anesthesia for a procedure
You cannot speak or write due to an illness or injury
You have been involved in an accident and are now in a coma
You have a degenerative neurological disorder that affects your ability to think or speak clearly
A Medical Power of Attorney often requires a doctor to certify that you are incapacitated. Once that has happened, your healthcare proxy has the legal authority to make medical decisions for you within the scope of their powers as outlined in the document. Most people give their proxy wide authority when it comes to healthcare decisions, but in other cases, the proxy can only make certain decisions. You will decide how much authority your proxy will have when you are drafting the document.
Why You Need a Medical Power of Attorney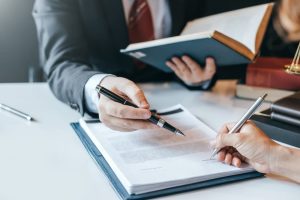 If you are young or do not currently have any chronic medical conditions, you may not think you need a Medical Power of Attorney. However, everyone should have a Medical Power of Attorney on file, and here are a few reasons why:
Protect your peace of mind – You never know when an unexpected accident or illness will leave you incapacitated in some way. If that happens, you want to know that someone you trust is looking out for you and can make critical decisions regarding your medical treatment. Designating someone as your healthcare proxy can also spare your family a lot of grief and agony over things like end-of-life care.
Prepare for serious medical procedures – Unexpected complications in a major medical procedure are not unheard of and can leave patients incapacitated. But if you have a Medical Power of Attorney in place, your proxy can deal with any unexpected issues and look out for your interests.
Make sure your healthcare wishes are understood if you have a degenerative illness – A degenerative illness like dementia or Alzheimer's can make it extremely difficult, if not impossible, for you to make your healthcare wishes known. While you still have your mental faculties, you can draft a Medical Power of Attorney and make sure your agent knows what your wishes are, particularly when it comes to end-of-life care.
Requirements for a Medical Power of Attorney in California
The basic requirements for a Medical Power of Attorney in California are:
You must be at least 18 years old and have the legal capacity to sign a contract.
You must fill out the proper forms required by the state government.
You must sign the form in the presence of two witnesses and a notary. The witnesses cannot be your proxy, your doctor, or anyone who works for your healthcare provider.
If you are a nursing home resident, there must be a patient advocate or ombudsman present, along with the two witnesses and the notary.
Contact Us
If you have more questions about drafting a Medical Power of Attorney or how these documents work, our San Diego personal injury attorneys would be happy to speak with you further. Get in touch today by calling (619) 233-5020 or visiting our contact page.