If you choose to file a personal injury claim after getting hurt in an accident, several things need to happen for your case to be successful. One of the most crucial steps to take will be sending a demand letter to the insurance company.
If you have never been involved in a personal injury case before, you probably have a lot of questions about demand letters, why they are important, and what happens after your lawyer sends one. Understanding this part of the process can put your mind at ease as your attorney gets to work for you.
What Is a Demand Letter?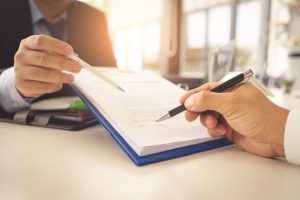 A demand letter is a written statement that an injured person sends to an insurance company. It serves as a notification that you are taking action to pursue compensation for your losses. The letter is important because it lists the injured party's demands for compensation. Often included are requests to recover money associated with medical bills, lost wages, property damage, and the pain and suffering you have endured because of the accident.
The letter will include sections about:
Who you are
The extent of your injuries caused by the accident
Specific demands for compensation within a reasonable timeframe
Documentation to support the amount of money you demand
After Your Lawyer Sends Your Letter
Once your lawyer has sent your demand letter, the response time may vary from anywhere between a few weeks and a few months. It can be challenging to determine exactly how long it will take the insurance company to decide how much they believe your settlement is worth. However, your lawyer will stay in communication with you about the progress of the response.
If a response is taking longer than you expected, it may simply be because the insurance company is dealing with several claims at once. This can slow down their ability to respond to your request.
In other circumstances, however, they may be spending extra time reviewing the evidence you have presented. This may be because they are doing their due diligence, but it may also be that they are not acting in good faith. Sometimes insurance adjusters try to drag out the process as a way of pressuring you into accepting whatever offer they eventually make. A good attorney will not allow an insurance adjuster to delay and undervalue your claim without a fight.
Can a Lawyer Speed up My Settlement?
Working with an experienced personal injury attorney can often make insurance companies take your claim more seriously. This is because they recognize that a good lawyer will always be willing to take your claim to court. In most circumstances, insurance companies and their clients will do what they can to avoid a courtroom battle, so they may be more willing to negotiate in good faith if you have a strong legal team behind you.
How Long After a Demand Letter Can I Expect Settlement?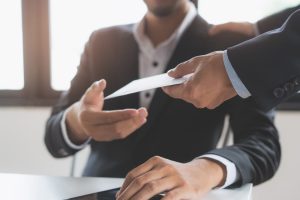 It is impossible to know exactly how long after the demand letter is sent your case might settle. Depending on the nature of your claim and whether the insurance company agrees that their insured is liable, you could get an appropriate settlement offer in as little as two months or not at all.
If the insurance company rejects your claim, or if they are unwilling to offer you the fair compensation you deserve, you may have to file a lawsuit and take them to court. This process can take several months or a year, or longer. Having a seasoned personal injury attorney on your side is crucial if you need to file a lawsuit. Otherwise, you risk making mistakes or missing deadlines that can cost you your opportunity to receive any compensation at all.
Contact an Experienced San Diego Personal Injury Attorney
If you have been injured in an accident that wasn't your fault, you deserve to have an excellent legal team on your side. The experienced San Diego personal injury lawyers of Jurewitz Law Group Injury & Accident Lawyers have more than 80 years of combined experience helping injured people recover compensation for their losses. Our team has successfully won millions of dollars in settlements and verdicts for our clients, and we are ready to put our skills to work for you as well.
Jurewitz Law Group Injury & Accident Lawyers is dedicated to helping people through every step of their claim as effectively and efficiently as possible. Call us today at (619) 233-5020 or contact us online for a free consultation to find out what your legal options are.