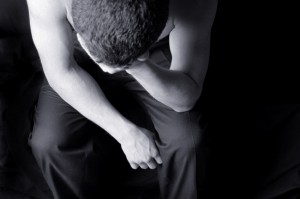 The sudden and unexpected death of a loved one can prove as financially costly as it is emotionally traumatic. In addition to the grief that the family of a deceased victim will surely experience, there is the financial burden of medical bills, funeral expenses and lost income the victim would have earned. For many, a wrongful death claim is the only option to receive fair financial compensation for their tragic loss.
In California, a "wrongful death" is when a person dies as the result of the wrongful or negligent act of another. A wrongful death claim is a civil lawsuit filed by the victim's family members or estate against the at-fault party. The survivors of the deceased person can bring the claim to court to pursue compensation for monetary damages. Unlike a criminal case, the victim's family will not have to prove beyond a reasonable doubt that the defendant committed a crime. In a civil lawsuit, the victim's family will only have to prove that the at-fault party's negligence or wrongdoing contributed to the death.
Not everyone who is suffering as a result of the death can file a claim. In California, only certain people qualify as potential claimants. You can file a wrongful death claim if you are the surviving spouse, domestic partner or surviving child of the victim. If there is no surviving person closely related to the victim, anyone who was entitled to the property of the victim or is financially dependent on the victim can file the wrongful death claim.
A successful wrongful death claim in San Diego can result in compensation for a number of different damages, including:
Funeral and burial expenses
Any medical and hospital bills
Lost wages the victim would have earned, including lost potential income
The value of household services the victim would have provided
Loss of anticipated financial support
Loss of consortium, love, affection, support and guidance
It is important to remember that there is a statute of limitations on all wrongful death claims in California. Families in San Diego have two years to file a wrongful death claim, after which they lose their right to pursue compensation for their loss.
Anyone who has lost a loved one because of the negligence of another would be well advised to contact a San Diego wrongful death attorney right away in order to protect their legal rights and options. Contact the Jurewitz Law Group Injury & Accident Lawyers today at (888) 233-5020.