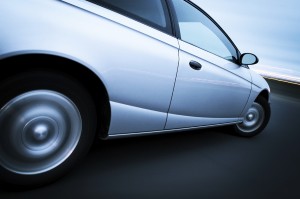 Auto giant Toyota has issued a worldwide recall on millions of its cars. A defect was discovered that could cause an internal fire. As reported by the International Business Times, the recall was announced on October 21st, concerning a short circuit found in many of the vehicle's window switches.
The device normally controls the opening and closing of the car's windows. But, under certain circumstances, it can short out and overheat. The automaker believes the mechanics of the switch weren't lubricated during manufacturing, leaving it vulnerable and a potential fire hazard. So far only one reported injury, involving a severe hand burn, has been reported.
The impact of this recall will be felt globally, with almost 2.7 million cars in North American, 1.2 million throughout Europe, and 600,000 in Japan being recalled. A variety of car lines, built from 2005 to 2010 have been impacted. Dealers are suggesting that the defect will only take 45 minutes to an hour to repair.
Anyone who owns a Toyota built within this time frame should speak with a Toyota auto dealer as soon as possible. While the problem might not seem that critical, it can lead to serious damage to the vehicle and significant injury.
If you've been injured by a defective or faulty automobile part, it may be time to consider your legal options. Contact the Jurewitz Law Group Injury & Accident Lawyers today and speak with a member of our personal injury team.
We can be reached at (888) 233-5020.
Source: https://www.ibtimes.com/toyota-recall-2015-your-car-affected-how-check-model-year-see-if-youre-one-65m-2150068