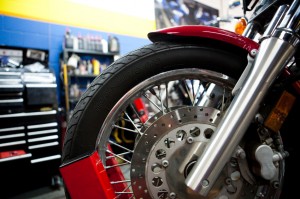 Motorcycle riders make up the only group of road users who have not seen significant gains in safety and reductions in death and injury rates in the past 20 years, according to data from the National Highway Traffic Safety Administration (NHTSA). This state of affairs concerns many experienced San Diego motorcycle accident attorneys, who know all too well how devastating a motorcycle crash can be.
The NHTSA's data reveals that the number of motorcycle accident fatalities more than doubled between 1997, about 2,100 motorcyclist fatalities, and 2007, more than 5,100 fatalities. Injuries also nearly doubled, from about 53,000 in 1997 to about 103,000 in 2007. Although rates of death and injury in car and truck accidents have dropped during the years since 2007, the number of deaths and injuries suffered by motorcyclists has stayed approximately the same.
According to the NHTSA, the two most significant factors in motorcycle crashes are whether the motorcyclists were wearing helmets and whether alcohol was a factor in the crash. Although bikers can't stop other drivers on the road from drinking and practicing other generally unsafe habits, they can wear their own helmets consistently and avoid drinking alcohol themselves whenever they plan to drive or ride.
Sixty-nine percent of fatal motorcycle crashes in 2007, according to the NHTSA, involved at least one person who had alcohol in his or her system, and nearly half of these drivers had a blood alcohol concentration (BAC) that was over the legal limit. At the Jurewitz Law Group Injury & Accident Lawyers, we believe that even if you're not biking, consider helping your friends find sober rides home so they can help reduce this clear threat to motorcyclists on southern California roads.