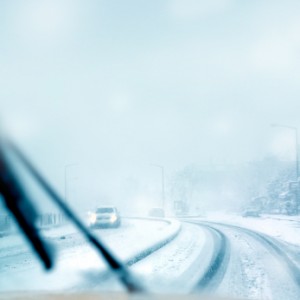 Although San Diego is blessed with better year-round weather than many parts of the United States, drivers in southern California should still prepare themselves and their vehicles for winter. If you ever get stuck or suffer an accident during a downpour or other bad weather, you'll be glad you planned ahead.
To prepare your car for safer driving no matter the weather, consider the following tips:
Regular maintenance pays off. Check your car battery, tire tread, and windshield wipers at regular intervals. Keep your windows clear at all times, and make sure that your car's oil, coolant, and other fluid levels are maintained. Get belts and hoses checked and changed regularly as well.
Pack a safety kit. Prepare for roadway emergencies by packing essential items like a flashlight, jumper cables, a shovel, and blankets. Food, water, and an emergency cell phone can also be invaluable, especially on long trips. If you're heading north, don't forget a snow brush, scraper, and abrasive material, such as sand or kitty litter, in case you encounter snow.
Plan your route. Check the local weather both for the place you are leaving and the place you are headed. If it looks like you'll be driving into rain or snow, leave extra time to reach your destination, so you don't feel tempted to drive too fast for the weather conditions.
Since many southern California residents like to head north into the mountains at this time of year, it is also vital that these drivers prepare their cars not only for rain, but also for snow. And remember that if you suffer an accident this winter, an experienced San Diego car accident lawyer can help you protect your legal rights.