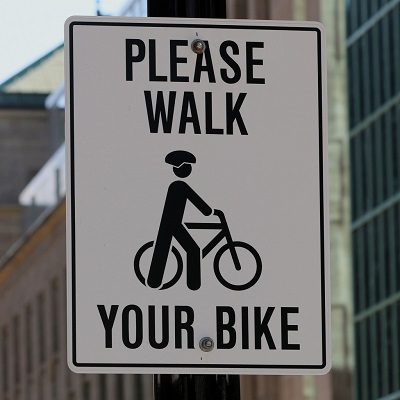 Riding your bicycle is a healthy and fun way to get around San Diego. However, bicycle accidents are relatively common and they often result in serious injuries. If you plan on riding for exercise or as part of your daily commute, it is important for you to practice safe riding habits, and to keep an eye out for motorists who may not see you.
Here are a few tips to help you avoid being injured while riding:
Inspect your bike before your ride. Test out your brakes and make sure your tires are properly inflated.
Wear a helmet. Only riders under the age of 18 are required by law to wear a helmet in California. But, all bicycle riders would be well advised to wear a properly fitted and fastened helmet. They greatly reduce the chances of fatal head injuries.
Choose your routes carefully. There are many great trails and bike paths that are safer than major roadways. Use these whenever possible.
Understand your rights. When you do have to travel on the road, remember that you must ride with traffic and you must obey all traffic laws.
Increase your visibility. Make sure you have a white lamp on the front of your bike and red reflectors on the back. You should also wear bright clothes and attach reflective tape to your back, helmet, or bag.
Ride defensively. Never assume that a driver will properly yield the right of way. Instead, use caution around intersections and driveways.
Use hand signals. Let drivers know where you are going.
Consider wearing a helmet camera. More and more riders are wearing Go Pros and other cameras to document their travels. A camera can also prove valuable if you have been injured in a crash caused by a negligent driver.
If you or a loved one has been injured in a San Diego bicycle accident, an experienced bicycle accident injury attorney can help you receive support for your medical bills, time away from work and other related damages.
Call Jurewitz Law Group Injury & Accident Lawyers today. You can reach us at (888) 233-5020.