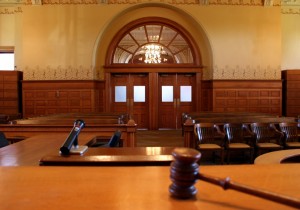 Springfield attorney Claude M. Kicklighter has been appointed as a pro-bono attorney to represent a pit bull named Kno that attacked 5-year-old Wesley Frye in the Paddleford Subdivision on July 24, 2012. A hearing to determine why Kno should not be euthanized will be held in front of Judge William E. Woodrum Jr. on October 25, 2012.
On July 24, Frye was playing with another child inside a neighbor's home when he was attacked by the pit bull. Fortunately, one of the dog's owners, Julie Long, stepped in to stop the attack by getting the dog outside. Fyre suffered critical injuries from the attack and had to undergo two surgeries.
A dog attack is a terrifying and traumatic experience for anyone, especially for such a young child. Fyre is expected to undergo another surgery in the coming six to eight weeks. We sincerely hope that the young boy recovers from his injuries and trauma completely.
According to the American Society of Plastic Surgeons, in the year 2011, around 30,000 plastic surgeries and reconstructive procedures were carried out on injuries of dog attack child victims.
After the attack, Kno was immediately taken to the Effingham County Animal Shelter and the owners of the pit bull surrendered their ownership on the same day. An Effingham County magistrate and humane enforcement deputy classified the pit bull as a dangerous animal.
The dog's owner, Larry A. Long Jr., was informed by Effingham County Sheriff's office that he had a right to request a hearing to contest the dangerous dog classification.
Dog owners have a responsibility for the actions of their dogs. If not properly raised and trained, some dog breeds are especially prone to aggressive behavior.
At present, Kno is being held separate from other dogs in an enclosure at the county animal shelter.
Our San Diego County dog bite accident lawyers have years of experience in dog bite cases and will fight for justice. If you are a victim of a dog attack, call an expert attorney at (888) 233-5020.