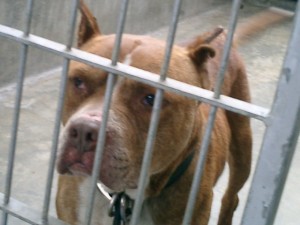 Each year the United States Postal Service (USPS) issues a report of the top 10 cities in the United States where its workers suffer the most dog bites — and San Diego, once again, has made the list.
The 2013 list was released during National Dog Bite Prevention Week in late May of this year and San Diego came in 4th with 53 dog attacks on USPS employees. A bit of a silver lining (but not much) can be seen in the fact that the number of attacks has gone down in San Diego. In 2011, there were 68 attacks (and San Diego was number 2 on the list).
Nationwide, 5,581 Postal workers are attacked by dogs in 2013.
Here's how the list played out for 2013:
Houston, Texas (63)
Los Angeles (61)
Cleveland, Ohio (58)
San Diego (53)
Chicago Il (47)
Baltimore, MD (46)
Dallas, Texas (45)
Denver, CO (41)
Columbus Ohio (39)
10. Kansas City (33)
Some of the cities listed are perennially in the top 10 (Houston, Los Angeles, Cleveland, San Diego, Denver and Dallas), while some cities, like Columbus, inexplicably leapt into the top ten. Columbus wasn't even listed in the top 25 cities in 2011.
The USOS Manager of Safety has two tips for dog owners when it comes to your dog and postal workers:
Place your dog into a separate room if a postal worker needs to deliver something to your front door. You may think that having a screen door between the postal worker and your dog is barrier enough, but the fact is that dogs have been known to crash through screen doors or even through plate glass windows, to get to postal workers.
Remind your children to keep your family dog secured when a postal worker approaches.
If you have been on the receiving end of an attack by a dog that has been improperly restrained, call the San Diego dog bite attorneys at the Jurewitz Law Group Injury & Accident Lawyers. Dog bites may result in multiple surgeries, financial losses, physical therapy and other damages. You should be concentrating on healing from your injuries and not worrying how you are going to pay for them.  If you have questions about your legal rights following a dog attack, call us at (888) 233-5020 for a free review of your case.