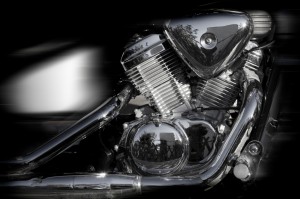 If you've ever owned a motorcycle, you know one thing for sure – you feel cool. It's the nature of the beast. Riding around on two wheels, wind in your hair. How could you not feel like the toughest guy or gal around? Unfortunately, feeling tough doesn't mean you are. Motorcycle accidents can knock even the hardest biker down a peg. When it comes to motorcycles, it's better to be safe than sorry.
One way bikers can keep themselves safe on the road is by wearing bright clothing. According to the National Highway Traffic Safety Administration (NHTSA), a vast majority of accidents happen because motorists weren't able to see the rider until it was too late. Unfortunately, most motorcycle riders prefer to wear the classic all-black leather get up. While it looks cool, the outfit is dangerous because it makes people harder to see. But a bright orange, red, or yellow coat can drastically improve the odds of being seeing by drivers.
Another issue that motorcycle riders must contend with is aggressive and reckless drivers. In a vast majority of cases, it's better for the biker to speed up or back off from a dangerous driver. Staying with the driver or antagonizing them further will only escalate the situation. The same goes for bad weather. Safe bikers will always stop and allow a storm to pass before continuing on.
But, accidents do happen. If you have been involved in a motorcycle collision, you may be able to take legal action. Contact Jurewitz Law Group Injury & Accident Lawyers today and schedule a free case consultation to review your options.
You can reach us at (888) 233-5020.