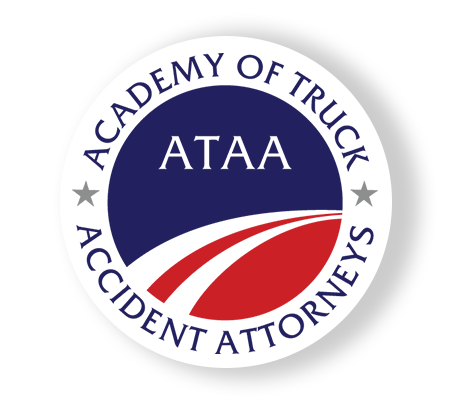 At Jurewitz Law Group Injury & Accident Lawyers, we are always looking for ways to better our ability to get our clients the justice they deserve. Ross Jurewitz recently took another step towards this goal by joining the Academy of Truck Accident Attorneys, a legal network and resource center dedicated solely to handling crashes involving semi-trucks and other large commercial vehicles.
"Real truck accident attorneys" is ATAA's motto. The organization runs webinars, provides access to continuing legal education, and connects members with other legal professionals who handle the same cases. Currently, ATAA is working with the American Bar Association to have its unique board certification program accredited, and says that it will be available to qualifying attorneys soon.
ATAA only accepts members who work exclusively on the plaintiff's side of truck accident litigation—that means only lawyers who represent victims. No big insurance or trucking company lawyers are allowed.
That's not to say that ATAA is anti-trucking. On the contrary, their website states, "Good truckers and safety-conscious trucking companies should and do appreciate our mission. We are against dangerous practices that needlessly endanger people on the highways. In the end, ATAA seeks to make a difference in highway safety by fighting unsafe practices that lead to truck crashes."
Ross Jurewitz and the team at Jurewitz Law Group Injury & Accident Lawyers couldn't agree more.
Crashes involving trucks are a whole different beast. We speak with firsthand experience when we say they're a lot harder to handle than passenger car crashes. Why? Aren't commercial truck drivers and their companies held to a higher standard on the road? Don't they have federal regulations to watch over them closely? Don't they have enough liability insurance to cover almost any accident scenario?
Yes. But they also have something else—teams of aggressive defense lawyers. In fact, after a wreck, most trucks have a "black box" data recorder that sends out a signal directly to the trucking company's insurer—and they immediately get to work. We have seen serious accident scenes "cleaned up" within minutes by a crew sent by the trucking company or insurer.
Why? Let's just say: the insurance minimums for commercial motor carriers were first established in the 1980s, and though these minimums vary depending on the type of truck and cargo (and other factors), commercial trucks' liability coverage usually hits several million dollars.
When there's a lot of money at stake, things get nasty.
After being hit by a big rig on the freeway, you don't want a garden-variety personal injury lawyer to take your case. These injury claims are much, much harder to litigate than car accidents; even to negotiate. Trucking is a tough industry filled with tough people. They use high-pressure tactics to get injury victims to settle quickly, and most victims do.
You don't have to, though. If you were involved in a collision with a truck in the San Diego area, Ross Jurewitz and his team of trucking accident lawyers at Jurewitz Law Group Injury & Accident Lawyers can help. Call us for a free, no-obligation consultation anytime. The number is (619) 233-5020, and don't worry—if you have a case, we'll take it all the way to trial if necessary to get you the justice you deserve.