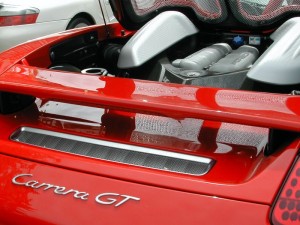 First his daughter. Then his wife. Now, the father of deceased Fast and the Furious star Paul Walker is filing a wrongful death claim against Porsche.
Walker's father claims that had there been features such as a stability control system, side-door reinforcement and a breakaway fuel line, the actor may have survived a tragic car accident. Paul Walker died in 2013, when the vehicle he was riding in slammed into three trees at 100 m.p.h. and burst into flames. The claim states that had proper safety measures been installed in the vehicle, Walker would still be alive.
The damages in the wrongful death suit remain unspecified.
Porsche maintains its innocence in the collision. Early in November, attorneys for Porsche stated that modifications made to the Carrera GT and improper maintenance contributed to Walker's death. The German automaker also contends that Walker was "a knowledgeable and sophisticated user of the 2005 Carrera GT."
This echoes what investigators from Los Angeles County Sheriff's Department and California Highway Patrol concluded. Police report dangerous speeds led to the man's death, not mechanical failure. Yet, the attorney representing Walker's father suggests otherwise. "If Porsche had designed the car to include proper safety features, Paul would have survived," the older Walker's attorney stated.
Defective auto parts lead to catastrophic failure in vehicles every day. If you have been injured in a car accident that you suspect may have involved a mechanical failure, contact the Jurewitz Law Group Injury & Accident Lawyers today.
You can reach us at (888) 233-5020.