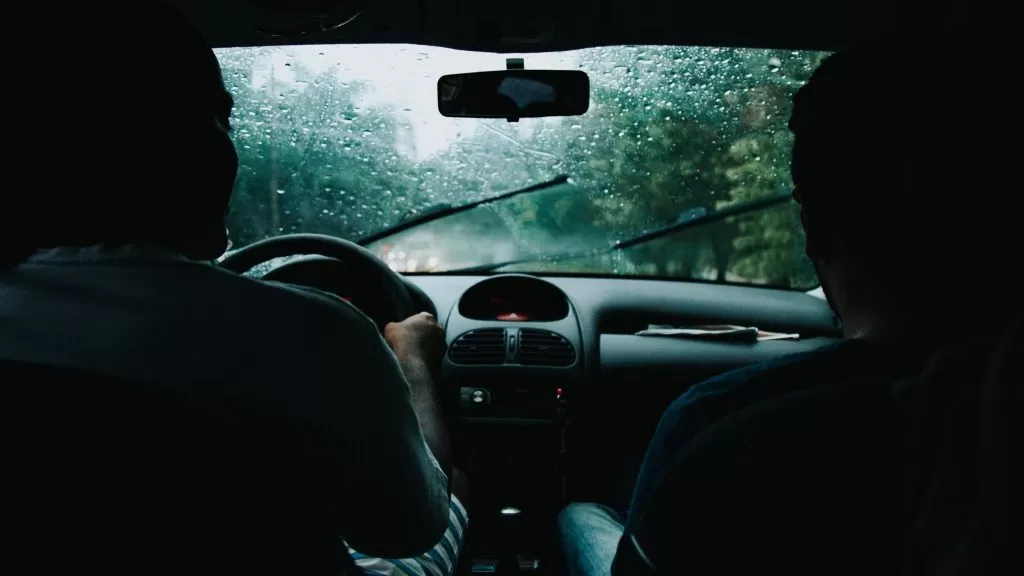 As drivers in the state of California, we're all familiar with the need for liability auto insurance. The law requires it, and driving without insurance (besides being illegal) leaves you open to expensive lawsuits if you cause an accident with injuries.
But what about injured passengers? Who covers them?
Whether you're a driver whose passengers were injured, or a passenger yourself in a car accident, navigating liability can be a real mess. Combine that with the fact that the automobile insurance of every driver will be involved, each trying to limit its own liability as much as possible…it's no wonder pursuing justice is difficult. .
I was a passenger in a vehicle that was hit by another driver. What covers me?
This is a question many people ask us after an accident. Obviously, a passenger is never "at fault" in a car accident, and shouldn't have to pay his or her own medical bills. (Of course, if you were trying to strangle the driver at the time, that would be your fault. But we've never seen it.)
If the collision was caused by the driver of another car, then you and your fellow passengers will be covered by that driver's policy. Unfortunately, California requires very low minimum coverage amounts:
$15,000 for the death or injury of one person. If one person is injured in the accident, this coverage pays up to $15,000.
$30,000 for the death or injury of more than one person. If two or more people are injured in the accident, this coverage pays up to $30,000—total. This means that if a car with a driver and three passengers gets hit, those four people have to split $30,000 between them, no matter how high their medical bills are. That's $7,500 dollars each.
Obviously, a liability policy with the bare minimums will not be nearly enough to cover serious injuries, especially if multiple passengers were hurt.
Fortunately, most drivers do not carry the minimum insurance. Even so, we find that insurance limits are a major factor for passengers who are injured in California accidents, and why people turn to Jurewitz Law Group Injury & Accident Lawyers to help ensure they are fully compensated.
I was a passenger in the "at fault" vehicle. What covers me?
California, like most states, has a tort system. This means that law enforcement officers will determine who was at fault in an accident. Then, that driver and insurance company will be responsible for the victims' medical expenses, property damage, and other financial burdens that resulted from the accident. Most drivers carry enough insurance to cover the passengers in their own vehicle, although this is not guaranteed and depends on the policy.
In that case, if you're a passenger who was injured, you'll have to file a personal liability claim against the at-fault driver, even if it was the driver of the vehicle you were in. This is a sticking point for many people when the driver is a friend or loved one.
We want to stress that you are NOT suing your acquaintance in these instances. Rather, you are filing a claim against his or her insurance company. That's why we have insurance in the first place, to protect people in the event of the accident.
Here's the thing: insurance companies are motivated by profit, and they WILL try to limit the amount of money they pay you, even if you desperately need it and are clearly in the right. That's where we San Diego car accident lawyers come in. At Jurewitz Law Group Injury & Accident Lawyers, we say "screw that."
As a passenger, should I file more than one claim?
Accidents often involve more than two vehicles, and multiple people may be at least partly responsible for causing them. As an injured passenger, you may need to file multiple claims if more than one vehicle was at fault. For example, the police decide that three drivers share equal blame for a crash, so each insurance policy would be expected to cover 33% of your costs.
If drivers or their insurance companies are contesting who was at fault (which they will), you may be forced to go to court to resolve the dispute. We know, it sucks. But it's always wise to file as many claims as possible when there is disagreement over the circumstances of the crash. You'll be given maximum protection, and it will help you achieve the best possible outcome.
At Jurewitz Law Group Injury & Accident Lawyers, our attorneys believe no passenger should be left uncompensated or undercompensated for their injuries in an automobile accident. We've seen clients forced to rely on their own medical insurance or pay out-of-pocket for hospital visits and other expenses, hoping to be reimbursed once the insurance situation settled.
No one should go through this alone. Our experienced personal injury attorneys will be able to walk you through the process and take on any insurance company that tries to devalue your claim. For a free consultation, give us a call at (888) 233-5020.