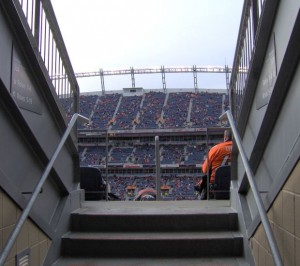 It's easy to think of football players as heroes and celebrities and forget that they are vulnerable employees in a dangerous workplace. They are subject to devastating injuries every time they are on the field. Over the years, there have been many studies about concussions in football; some of that research has lead to changes in the way the National Football League (NFL) operates.
There is new concussion protocol in place, and players who exhibit signs of a concussion are not allowed to return to the field. Some are even prevented from playing the next week unless they pass concussion tests.
The NFL has allegedly pushed back against early research about the link between football and brain trauma. There's even a movie called Concussion starring Will Smith being released later this year about the NFL's cover-up of information about how football players suffered deadly brain injuries on the field.
San Diego Union-Tribune report, the NFL plans to help fund new research on the link between concussions and long-term brain degeneration. The study will focus on sports-related injuries and the link between concussions and the incurable brain degenerative disease CTE (chronic traumatic encephalopathy). CTE is a disease that can lead to dementia, memory loss, and depression.
The link between CTE and sport injuries is particularly important to San Diego fans who cheered for Chargers great Junior Seau. When he committed suicide in 2012, an autopsy revealed that he suffered from CTE. CTE was commonly suffered by boxers, but only discovered among football players since 2005.
It's unclear if the NFL will take more actions to protect players. It is possible that the research will result in changes to the game play or to the equipment used. We have a lot to learn regarding the prevention, diagnosis and treatment of serious brain injuries.
Anyone active in sports needs to be aware of the dangers of a brain injury. If you or your children have been injured playing sports, don't hesitate to contact the Jurewitz Law Group Injury & Accident Lawyers to discuss your legal options.
You can reach us at (888) 233-5020.
https://www.sandiegouniontribune.com/sdut-nfl-to-fund-study-on-link-between-concussion-2015oct24-story.html