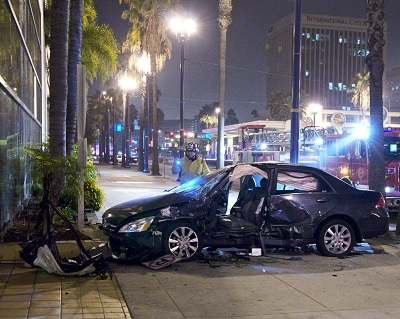 Intersection accidents can result in devastating injuries for drivers, pedestrians, and bicyclists. If you have been injured in a Chula Vista intersection accident, it's in your best interest to look into your legal rights and options. Even if it is unclear what caused the crash, you still may be able to pursue compensation for your losses.
If you believe that someone else's negligence contributed to your injuries, it's worthwhile to investigate your options. Drivers whose negligence results in an intersection accident can be held accountable for their actions. Jurewitz Law Group Injury & Accident Lawyers can help protect your rights.
Common Causes of Intersection Accidents
One of the first things you need to do when pursuing compensation for your injuries is prove the cause of the crash. Common causes of Chula Vista intersection accidents include:
Red light running: It is all too common for drivers, bicyclists and pedestrians to legally enter an intersection only to be struck by a car running through a red light or stop sign. Eyewitness testimony or photos from nearby surveillance cameras may provide information that could help bolster your claim.
Unsafe turns: When vehicles are stopped at an intersection, bicyclists often pull up to the front of the intersection to wait for their turn to go. When drivers fail to notice that a bicyclist is nearby may turn before they even notice they struck a bicyclist. It is also common for drivers to turn right without even looking to see if a pedestrian has begun to cross the street. Other drivers also fail to properly yield the right of way to other vehicles at street intersections.
Lack of visibility: Some Chula Vista intersections are not properly lit. It is easy to overlook pedestrians and bicyclists legally entering an intersection at night.
Drugs and alcohol: Impaired drivers are more likely to run through an intersection or fail to yield the right of way.
Excessive speed: Drivers who are speeding may not have enough time to avoid traffic that is stopped at an intersection.
If someone else's negligence or wrongdoing caused your accident and injuries, it certainly might be worth investigating. Such investigations might yield strong evidence that could help injured victims get compensation for damages including medical expenses, lost income, hospitalization, rehabilitation, pain and suffering, and emotional distress. An experienced Chula Vista car accident attorney can help injured victims and their families better understand their legal rights and options.
Contact Jurewitz Law Group Injury & Accident Lawyers today at (888) 233-5020.