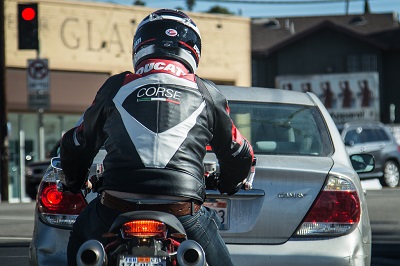 Motorcycle accidents are not more common than car accidents, but they do more often result in serious injuries or fatalities. Motorcycles don't have seat belts, airbags, or a metal frame of protection around riders. Therefore, motorcyclists are more vulnerable and tend to suffer serious injuries such as bone fractures, traumatic brain injuries, and fatal internal injuries in the event of a crash. Having an understanding of what causes most motorcycle accidents can help you avoid being involved in one.
Here are a few of the most common causes of San Diego motorcycle crashes:
Excessive speed: Drivers who are traveling too fast often fail to see motorcyclists before it is too late. Motorcyclists who excessively speed are more likely to lose control.
Lane splitting: There is no law against safe lane splitting in California. But, there really is no such thing as a safe time to split lanes. When motorcyclists split lanes, they have a reduced space to maneuver and they often go unseen until they are right next to larger vehicles.
Failure to yield: It is all too common for car drivers to change lanes, make a turn, or enter traffic without properly yielding the right of way to motorcycle riders. Drivers must consciously look out for oncoming motorcyclists before making a turn.
Collisions with fixed objects: When a car veers out of control and leaves the roadway, the airbags, seat belt, and frame often help protect the occupants. When a motorcycle crashes into a fixed object, such as a utility pole, the results are often tragic.
Dangerous roadway conditions: Motorcycles only have two wheels and are relatively light. Therefore, they are much more vulnerable to potholes, loose surfaces and poorly maintained roadways.
Impairment: Drivers who are impaired are more likely to strike and kill a motorcyclist. Motorcyclists who are impaired by drugs or alcohol have a much greater chance of being involved in a fatal crash.
If you are injured in motorcycle crash, please contact an experienced San Diego motorcycle accident attorney, who can help you seek and obtain maximum compensation for your significant losses.
Jurewitz Law Group Injury & Accident Lawyers can be there for you. Contact us today to learn how. We can be reached at (888) 233-5020.