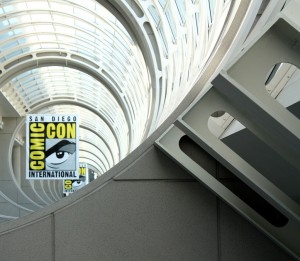 If you have been procrastinating, it is now too late to get into the hottest event in San Diego this year. In fact, the entrance badges, which were just recently offered online, sold out in just 90 minutes.
No, we're not talking about gaining admission to the NCAA Southern Region Basketball Tournament that was recently held in Viejas Arena in San Diego. Those tickets were easy to obtain by comparison. Of course, we're speaking of San Diego Comic-Con International (SDCC) 2014, which will be held at the San Diego Convention Center July 24-27.
From humble beginnings in 1970 at the U.S. Grand Hotel, where the founders held a one-day fund-raising event for their newly minted convention (an event they called the Golden State Mini-Con that was swamped by 100 attendees), Comic-Con has become the largest comic book and pop culture convention in the world.
Here are a few facts about the San Diego mega-event you may not have known:
The first official San Diego Comic-Con was a three-day event held in the basement of the U.S. Grant Hotel in San Diego from August 1 to 3 in 1970. It may not have been quite as difficult to gain admission to that first convention; 300 people showed up. Comic-Con moved to its permanent home at the San Diego Convention Center in 1991.
Today, fans attend the convention dressed in costumes representing comic heroes and characters from fan-favorite television shows and movies, known as cosplay. The first official Masquerade Ball that featured fan costumes and make-up took place in 1974. This year, Comic-Con will hold its first ever geek couture fashion show that will be held July 24 at the Manchester Grand Hyatt Hotel.
Nowadays, top-flight movie and television producers scramble to be heard and seen at Comic-Con panels, where rabid fans gather to hear from A-list celebrities and see preview clips of movies and television shows. The first movie panel ever held at SDCC reportedly was sparsely attended and featured a film's marketing director who showed slides of a movie that starred a bunch of unknowns. The movie? Star Wars.
That year (1976), the convention capacity was just 3000 people. Today, more than 130,000 people attend the four-day event.
Disaster struck SDCC in 1979 when $12,000 in receipts was stolen from the Comic-Con International Treasurer's home. Comic-Con organizers were forced to ask fans for donations to make up for the loss.
The official name of the convention is Comic-Con International: San Diego. The name was changed in 1995. The year 2008 was the first time that the convention completely sold out.
Even though Comic-Con International: San Diego is about four months away, The Jurewitz Law Group Injury & Accident Lawyers in San Diego believes that it is never too early to get your geek on. If you weren't able to obtain a badge to attend this year's convention, you can still get in the virtual line to pick up a badge — for Comic-Con 2015.