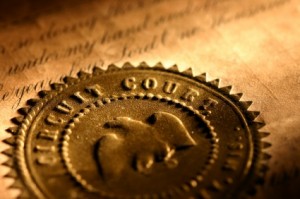 The latest in a long line of lawsuits against 1-800-GET-THIN has brought to light new grievances against the company; however, this time the claim has been filed by former workers. The two former employees, one a dietitian and the other a surgical assistant, have filed a claim against the Lap-Band weight loss company claiming that they quit their jobs this year so as to not continue "to engage in unsafe patient care and the defendants' pattern and practice of violating the law."
According to The Los Angeles Times, the lawsuit claims that the surgery centers affiliated with 1-800-GET-THIN failed to properly sterilize equipment and did not notify several patients that they were possibly exposed to hepatitis C. Monetary damages are being sought from 1-800-GET-THIN, one of its surgery centers in San Diego, and the men who allegedly own the business. Reportedly, a machine used to sterilize surgical equipment at the San Diego clinic malfunctioned while cleaning tools used on a patient with hepatitis C. The equipment was then used on patients in both San Diego and Beverly Hills, but management did not inform patients or health authorities of the possible hepatitis C exposure.
Attorneys representing the clinic have claimed that the lawsuit is without merit and that the equipment was properly sterilized and that one of the former employees knew of it. This is only one of many lawsuits against the weight loss company and there have been five reported patient deaths caused by the procedure.
Undergoing such a procedure may have its inherent risks, but injuries or fatalities sustained due to negligence, recklessness, or other types of malpractice are inexcusable. At the Jurewitz Law Group Injury & Accident Lawyers, our San Diego personal injury lawyers understand the serious nature and long-lasting injuries that can be sustained in such cases. For more information on how our dedicated legal team can help you in your case, call us today at (888) 233-5020.