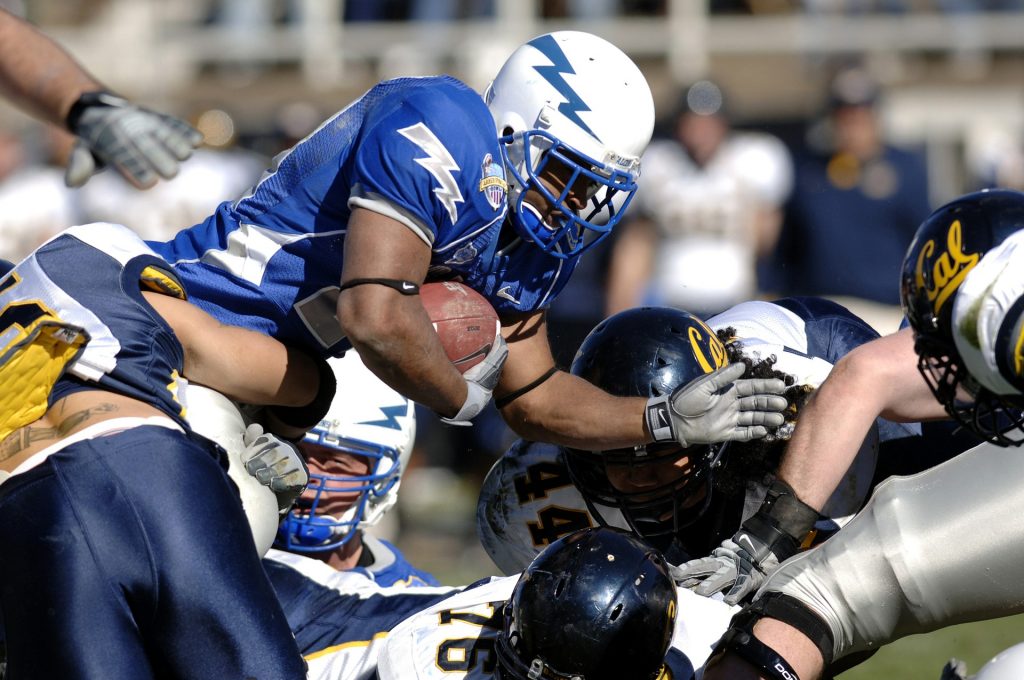 Some have gone so far as to call the NFL "America's national religion."
While many would disagree with that statement, there's no denying that the National Football League is the most profitable sports franchise in the world. Pulling in $13 billion a year, the NFL's closest competitor is Major League Baseball, which earns $9.5 billion annually. But the NFL, and North American football in general, has had its image and reputation tarnished in the past several years. Largely due to studies that tie tackle football to concussions and chronic traumatic encephalopathy, or CTE, a degenerative brain disease which causes depression, memory loss, paranoia, aggression, and dementia later in life. The NFL has been accused of ignoring links between the repeated head trauma suffered in the sport and CTE experienced by former players.
It seems to have taken the suicide of former San Diego Chargers linebacker, Junior Seau, for the NFL to finally acknowledge that there may be something to the growing number of studies showing that former NFL players are more likely to suffer from CTE. After Seau's tragic death in 2012 at the age of 43, the NFL pledged $30 million to the National Institutes of Health (NIH) to form a partnership, the Sports Health and Research Program (SHRP), to further study the link between concussions and CTE. Unfortunately, that partnership ended last August, with less than half of the NFL's $30 million pledge being used. Four Democratic members of Congress have written a letter to the NFL Commissioner, Roger Goodell, urging him to make good on the league's original promise of funding. Let's hope he does.
To read more about the current state of the NFL's commitment to CTE research, check out this NPR article.
If you or a loved one played football in high school, college, or professionally, you may want to consider being examined by a qualified neurologist. If CTE is diagnosed, you'll need to contact an experienced sports-related brain injury attorney in San Diego. Jurewitz Law Group Injury & Accident Lawyers is always willing to represent injury victims who are facing off against large, powerful corporations. Call (888) 233-5020 for a free consultation.