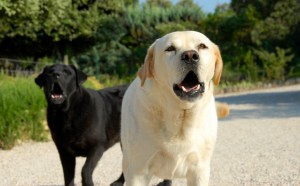 It is not uncommon for reports of dog bites and dog attacks to spike during the summer months. Especially at our local beaches and parks. More people are out and about with their pets, increasing the odds of a dangerous encounter. This summer has been no exception, with a number of incidents happening throughout the area.
Recently, a young couple was walking their dog at Ocean Beach's Dog Beach when another dog attacked their pet, killing it almost instantly. As reported by NBC 7, the couple watched on in horror as a large Labrador strangled their Maltese. To make the situation worse, the at-fault owner fled the scene. He didn't give the injured couple any contact information.
This left the distraught owners to question: "Who just leaves after something like that happens?"
Unfortunately, too many people do. There are lots of negligent and abusive dog owners living in the Southland who've never answered for the damages their pets inflict. That is why it's critical to follow a few simple guidelines when you or a loved one deal with a dog bite or dog attack:
Get the digits The moments after a dog attack can be a blur. But even in the haze of adrenaline it's important to get the at-fault owner's information. Phone number, address, email or even just their name; anything that can link them back to the attack. If you're unable to do so, have another witness get the info.
Get the authorities involved Depending on the situation, you should contact local animal control or police. They will be able to provide you with a incident report that may be useful if you go after legal action later.
Get it checked If you or a loved one get injured in the dog attack, don't hesitate. Head to your family doctor or emergency room as soon as possible and have your injuries checked out. Even the cleanest dog can leave a nasty infection with a bite.
If you have any other questions or concerns involving a dog attack, contact the Jurewitz Law Group Injury & Accident Lawyers and schedule an appointment today.