The Federal Motor Carrier Safety Administration (FMCSA) recently announced changes to the Hours of Service (HOS) rules. These rules govern how long truck drivers may work in a day and in a week, and it sets minimum rest times that drivers must observe before getting behind the wheel again.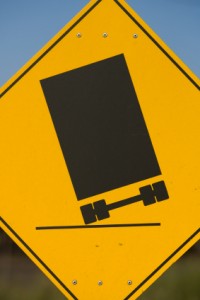 Several new HOS rules go into effect this week. At the heart of the controversy is a requirement that would effectively cut drivers down to 70 hours in a workweek, a decrease from 82 hours. Drivers would be required to rest for 34 consecutive hours – with two periods covering the time between midnight and five a.m. – before they could start a new 70-hour workweek.
The FMCSA has said it will enforce the 70-hour requirement strictly, as part of its efforts to prevent sleep deprivation from causing serious truck accidents. Fines for violating the new HOS may be as high as $11,000 for companies that break the rules and $2,750 for individual drivers. The agency estimates that about 15 percent of the nation's 1.55 million truck drivers will be affected by the rule; the rest are either members of unions that already place more stringent work hour requirements on their drivers or those who drive only short routes.
Independent owner-operators and trucking companies alike have complained about the new rules, saying that they will be expensive to implement. However, the FMCSA believes that the lives saved and injuries prevented will be significantly more valuable than the cost to implement the new safety rules, a position that many experienced San Diego truck accident attorneys share.