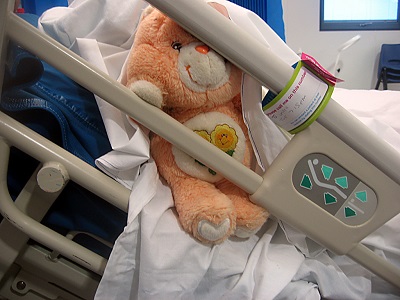 As parents, aunts, uncles, and grandparents, we do everything we can to keep children in our family safe and secure. From the moment they are born, we worry about a variety of potential dangers our kids may face, both seen and unseen. We do our best to be proactive about their safety, and try to get ahead of any potential trouble spots. Unfortunately, kids will be kids, and accidents happen. In fact, the Centers for Disease Control (CDC) estimates that over 9 million children enter the emergency room each year due to injury accidents.
While most of these situations can be attributed to children pushing their boundaries and exploring the world around them, some accidents seem to come from out of nowhere. These types of "accidents" can sometimes be attributed to another person – someone who failed to provide the necessary care to keep your child safe. Some of the most common types of child injury situations can include:
Premises Liability – From the schoolyard to the neighborhood pool, your child covers a lot of ground during the course of their busy day. Some of these places are not all that safe. If your child is injured because of a poorly maintained piece of property, the owner could be held responsible.
Defective Products – We've all seen countless reports on the news about unsafe products that parents should watch out for. From hover boards to child seat recalls, defective products can prove to be a hazard for your child.
Car Accidents – One of the most common causes of childhood injury is car accidents. Whether it is on the school bus or church van, accidents can and will happen. The question is – who caused it? Depending where fault lies, you maybe be able to take legal action.
Contact Us
If your son or daughter has recently been injured, Jurewitz Law Group Injury & Accident Lawyers can help answer any questions you may have. Contact us today and schedule a free consultation. You can reach us at (888) 233-5020.