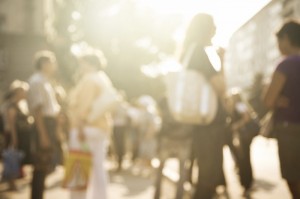 In December, a 51-year-old woman was killed in a Carlsbad car accident when an SUV drove onto the sidewalk and struck her as she was jogging. According to a Carlsbad Patch news report, the authorities are still trying to find the driver responsible for the fatal crash, which took place the morning of December 28, 2015 along northbound Carlsbad Boulevard. The 52-year-old driver who swerved onto the sidewalk and fatally struck her with his 1998 Ford Expedition was not immediately cited or arrested for the crash. Now the authorities are searching for help in locating the 5'11" Oceanside man. It is unclear what charges he will face.
There are a number of reasons why a vehicle may leave the roadway and strike a pedestrian or jogger on the sidewalk and most of them include driver negligence. Motorists who swerve onto the sidewalk are often fatigued, speeding, distracted, drunk or otherwise careless. In such cases, the driver may face a traffic citation or even an arrest for his or her actions. However, an arrest or citation will not automatically result in compensation for the victim or the victim's family.
The family of someone who has lost a loved one in a fatal car accident would be well advised to research their legal options. A Carlsbad wrongful death claim can be used to hold a dangerous driver accountable for:
Medical bills suffered after the crash
Funeral expenses
Lost future wages
Pain and suffering
Loss of companionship
Other related damages
There are some cases, however, in which the at-fault driver is unknown or unavailable. In cases involving hit-and-run drivers or motorists who are avoiding law enforcement, the victim's family may have to seek alternative legal options. For example, support may be available through the victim's own insurance policy.
This is why all San Diego drivers would be well advised to purchase uninsured motorist coverage. It can provide support when an at-fault driver has no insurance, not enough coverage or eludes the authorities. If you have lost a loved one in a hit-and-run crash, please contact an experienced Carlsbad car accident lawyer for more information about pursuing your legal rights.