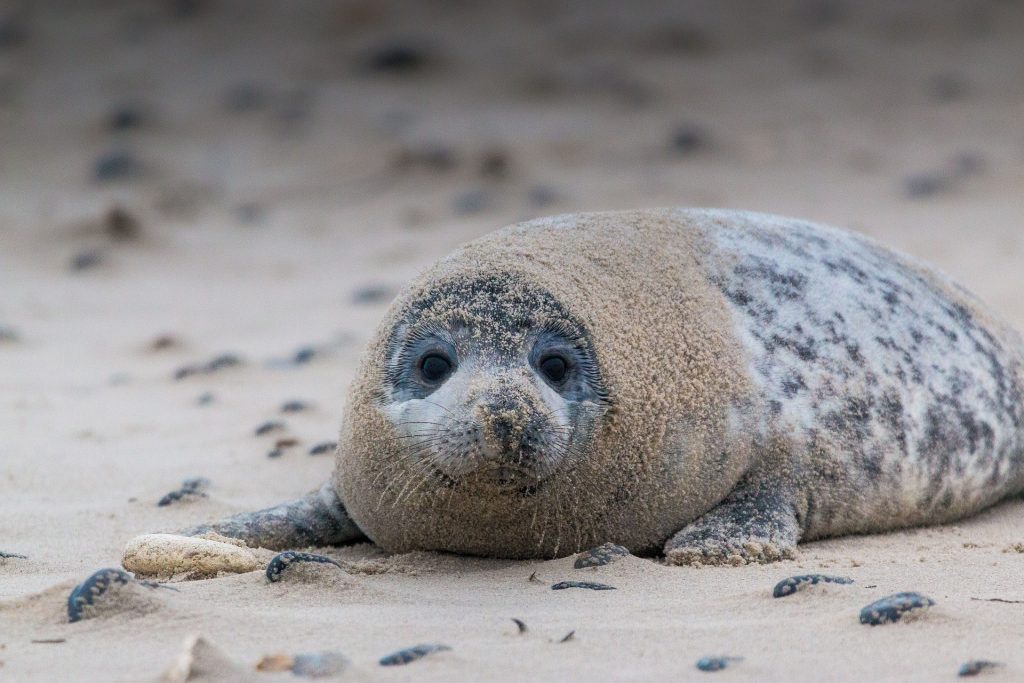 There's nothing quite like packing up the kayak, or hitching up the motorboat, and spending a sunny afternoon exploring the beautiful waters off the coast of Southern California. And while nothing can be more exciting than coming into contact with a wild ocean creature, sometimes human interaction can lead to large fines, injured animals, or injured humans.
Here are some definite do's and don'ts that you should keep in mind in the event that you come into contact with sea life.
Turn of the Engine, Be Still, Stay Away and Alert
We've all seen that moment in the movie when someone gets a sense that there's a creature near them, just out of sight, with potential to do them harm. This is a survival mechanism that kicks in when you sense a threat that you can't see. It's best to follow that instinct when you're adrift on the ocean, because there's a good chance a threatening creature is nearby. Turn off your engine and wait patiently for the animal to clear the propellers.
Also, keep in mind that most every wild animal can become dangerous if its territory, family, or personal safety is "threatened." And understand that while you mean no harm, the stingray swimming up to your boat does not know that and may interpret you as a threat regardless.
By now, you may have seen the shocking video from May 2017 of the young girl pulled into the water by a sea lion. Yes, a cute, adorable sea lion. Thankfully, the little girl was fine, but always remember: these creatures are wild, no matter how cute they may seem.
No Touching
There are three main rules to remember when encountering a wild animal. 1) Do not touch them, 2) No touching the animal, and 3) Never touch a wild animal. So many sea creatures are venomous and have deadly biting capability. Ever hear of the California cone? They look like gorgeous decorations you might find on a high-end seafood restaurant table, but this little rascal is among the most venomous creatures on Earth. They attack humans when they are stepped on or—of course—picked up off the beach. No touching!
Don't Feed Them
Yes, some of these critters are adorable. But so often this perception leads people into the bad habit of feeding the wildlife. While most humans take "food" for granted, for animals, the hunt and acquisition of food is the daily priority of their existence. When people feed animals, they become dependent or even expect to be fed, and this can cause even the cutest of sea lions to angrily pull a child into the water when there's no dinner provided.
Always keep in mind that potential dangers lurk beneath the water. And in the event that you've been injured by an animal while swimming in a privately owned beach or on a professional sea tour, you should seek legal assistance, because you might have a premises liability claim. Call Jurewitz Law Group Injury & Accident Lawyers, (619) 233-5020 or toll-free (888) 233-5020, for a free consultation.