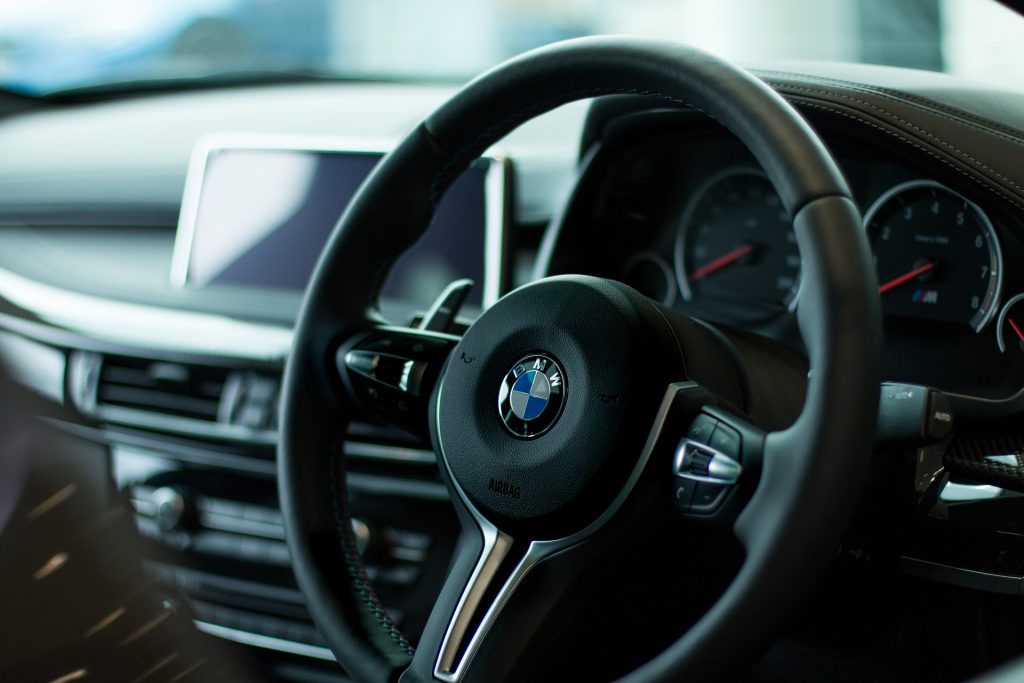 "Hey hon. Almost ready?"
"Yeah. But I can't get this tie right. Can you give me a hand?"
"Sure. When was the last time you wore a tie?"
"Probably the last wedding we went to."
"You look nice in a tie."
"Don't get used to it."
They chuckle.
"The wedding starts in four hours. We should really get on the road."
"This time of day? We can make it to Pacific Palisades in two and a half hours."
"Wanna bet?"
"All right. If we're not there by 3:00, you're taking me to a Chargers game."
"Okay. If we're there at 3:01, you're taking me to see Aaron Tveit at the House of Blues."
"Hmm. You drive a hard bargain, but all right. Let's go. And don't you start suddenly having mysterious reasons to delay us."
They smile and proceed to the garage. They're in formal wear and look amazing as they get into the car.
Giggle. Kiss. Keys in the ignition. Turn. Car won't start. Again. Car won't start. Again and again. Car won't start.
"Was ist falsch mit meinem BMW?"
"I'm sorry, what was that?"
"Was ist falsch mit meinem BMW?!?!"
Uh-oh. Looks like someone is headed to the Aaron Tveit show.
For the Bimmer enthusiasts out there, this German phrase may be familiar, but perhaps better understood in English as "What's wrong with my BMW?"
Accoring to the National Highway Traffic Safety Administration, BMW is recalling 136,188 cars in the U.S. Some select BMWs from 2007-2012 have fuel pumps with wiring that is "insufficiently crimped." That can increase the electrical resistance on the pins and melt the plasitc that surrounds the fuel pump, which may lead to the fuel pump failing, resulting in the engine stalling or not starting.
Owning a car is a major purchase, and the owner expects the car to perform properly – particularly the owner of a luxury vehicle, such as a BMW. Unfortunately, manufacturers make mistakes from time to time and the car owner is left with a faulty product. Hopefully, the defective automobile does not lead to personal injury (as in the example above, where the only resulting damage of the flawed vehicle is the individual suffering through a potentially unpleasant evening at the House of Blues).
In the worst instances of defective auto products, people are seriously injured or perhaps killed. If you or someone you love is hurt by a recalled product, it is imperative that you seek legal assistance. At the Jurewitz Law Group Injury & Accident Lawyers, we can help you on the path to getting the compensation that you deserve. Call us for a free consultation at (619) 233-5020 or Toll Free (888) 233-5020.