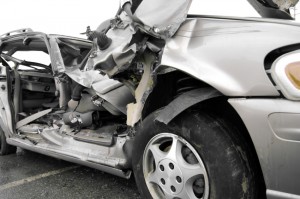 Actor Paul Walker died in a fiery automobile crash in 2013 while attending a Southern California charity event. The Fast and the Furious star was a passenger in his friend Roger Rodas' 2005 Porsche Carrera GT when they went for a drive. The driver lost control of the car, slamming into several poles and a tree. Both men died at the scene.
Meadow Walker, the actor's 16 year old daughter, has filed a wrongful death lawsuit against Porsche. Her suit claims the Carrera GT is unsafe and "doesn't belong on the road." The car company denies any liability. Porsche released a statement saying, "We are very sad whenever anyone is hurt in a Porsche vehicle, but we believe the authorities' reports in this case clearly established that this tragic crash resulted from reckless driving and excessive speed."
How can family members sue a car company when a crash is caused by excessive speed and poor driving?
Here's how.
The lawsuit says the Carrera GT is missing two things all other Porsche models have: stability control and adequate safety to protect riders. Meadow Walker's attorney said the car had poor side-door reinforcements and inadequate fuel-line protections designed to keep fires from starting after accidents.  In May of 2014, the widow of driver Roger Rodas filed a wrongful death suit against Porsche, also claiming negligence and poor vehicle design.
A wrongful-death lawsuit in a car crash has two fundamental parts:
The cause of the crash Who is at fault for the crash? This means not just the driver, but the vehicle, any defects or missing equipment.
The car's crashworthiness Was the vehicle built strong enough to protect riders in an accident?
If you've lost a loved one in any accident that was the fault of another person or company, remember that you and your family have legal rights. Don't go through this rough time without expert legal advice on your side.
Contact the Jurewitz Law Group Injury & Accident Lawyers at (888) 233-5020 to discuss your situation.