Our Mission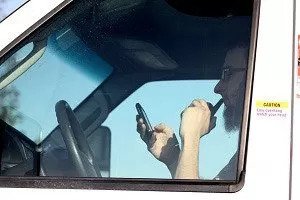 Every year' many parents face the unbearable tragedy of losing their teen child to a distracted driving accident. The Jurewitz Law Group Injury & Accident Lawyers believes that there are preventative measures both parents and their children can take to avoid becoming part of the statistics. That is why we are a sponsor of Teens Against Distracted Driving (TADD)' a nationwide effort to spread awareness amongst parents and teens of the dangers of texting while driving. To learn more about TADD and our own efforts in the local and national community' call us at (888) 233-5020.
Our Contribution
As a supporting sponsor' we will provide local schools' PTA organizations' and youth organizations with orange molded rubber wristbands free of charge. Our hope is that these wristbands act as reminders of the great costs of distracted driving. Schools and organizations are encouraged' but not required' to sell these wristbands to parents and teens and raise funds for whatever goals they may have. They may also give out the bracelets for free if their only goal is to spread awareness.
The Jurewitz Law Group Injury & Accident Lawyers is also dedicated to interacting with the community directly through presentations' assemblies' and other school programs. We believe that education is key to saving lives and that any and all actions are meaningful. If you are interested in arranging a presentation related to the dangers of distracted driving and how to prevent it' please contact us.
Your Case
Ideally' we would like to achieve a world in which distracted driving accidents do not happen at all' but for some' the message comes too late. For survivors and for families of those who have been killed' distracted driving accidents can be devastating' and it is up to those liable for the damages to provide compensation. If you need help with your distracted driving accident case' contact the San Diego auto accident lawyers at Jurewitz Law Group Injury & Accident Lawyers.