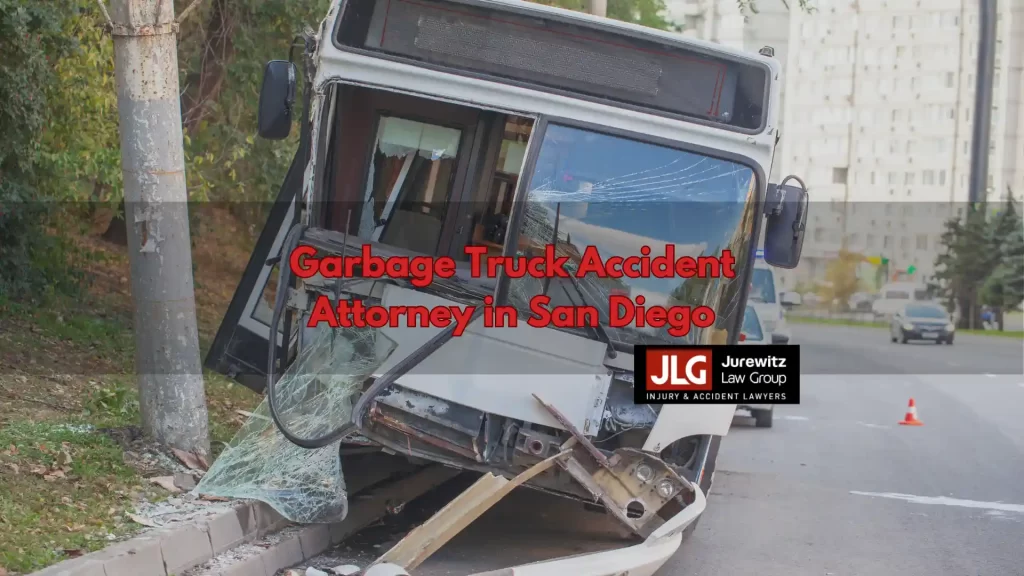 The City of San Diego reported that over 410,700 tons of trash, 65,000 tons of household recyclables, and 33,000 tons of yard waste were collected from 289,000 residences in San Diego in the fiscal year 2018. Waste Management of San Diego provides garbage collection services in El Cajon, Santee, and San Diego as well as many other communities in East San Diego County.
In September 2018, Governor Jerry Brown signed Assembly Bill No. 2115 (AB 2115), a "Slow Down to Get Around" law that requires drivers approaching or overtaking stopped waste service vehicles to make lane changes and pass at safe distances. The California Vehicle Code also exempts garbage trucks from other sections of the Vehicle Code.
Were you hit by a garbage truck in San Diego? Did you suffer severe or catastrophic injuries as a result of negligence on the part of the driver, the waste management company, or another entity? The San Diego trial attorneys at Jurewitz Law Group Injury & Accident Lawyers are here to represent you and make sure that you get the compensation you deserve. We represent people, not corporations or insurance companies. We'll accept nothing less than the maximum amount of compensation on your behalf.
Our skilled attorneys will immediately conduct an independent investigation to determine who was responsible for your crash and make sure that any entity who contributed to the accident is held fully accountable according to the law. Call (855) 236-1324 or contact us online to receive a free consultation.
Do I Need A Garbage Truck Accident Lawyer?
Garbage trucks are massive vehicles that can cause extensive damage and catastrophic injuries if they hit a car, truck, motorcycle, cyclist, or pedestrian. The sheer size and weight of these trucks mean that those involved in a crash will likely be forced to deal with significant injuries, extensive medical treatment, repair or replacement of damaged property, and other unexpected hardships.
These crashes are much different than regular automobile accidents, and determining liability can be challenging. It may be possible that multiple parties could be held liable for your injuries, and you are going to want to have an attorney who can help you identify all of them.
A lawyer is going to be able to investigate your crash and collect important evidence. More importantly, an attorney can also handle all of your phone calls from insurance companies for the negligent parties.
You want to avoid speaking to an insurance company because many conversations are recorded, and representatives are always hoping to get you to inadvertently say something that damages your case. Never agree to provide a recorded statement without a lawyer.
The insurance company could also come right out and offer you a lump sum settlement to keep your case out of court. This proposed settlement is probably far less than you need or deserve, so don't be tempted to accept it. Instead, call Jurewitz Law Group Injury & Accident Lawyers and let our team get you the full amount that you are owed.
Why Choose Jurewitz Law Group Injury & Accident Lawyers To Handle My Case?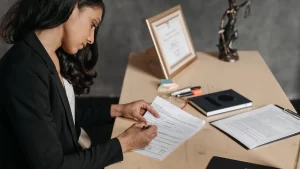 Ross Jurewitz is a member of the American Bar Association, State Bar of California, San Diego Regional Chamber, Carlsbad Chamber of Commerce, Consumer Attorneys of San Diego, and Consumer Attorneys of California. His recognitions include being named a Super Lawyer by the Southern California Super Lawyers in 2016, 2017, and 2018, one of the Top 3 Personal Injury Lawyers in San Diego by Threebestrated.com, and a member of the Best of the Bar 2015 by the San Diego Business Journal.
Jurewitz Law Group Injury & Accident Lawyers has a record of success that includes numerous multi-million dollar verdicts and settlements for our clients. In one case, we were able to recover $19.15 million for a client who was originally offered only $6 million.
Mr. Jurewitz is a member of the Million Dollar Advocates Forum, limited to lawyers who have won million and multi-million dollar verdicts and settlements. Fewer than 1 percent of attorneys in the United States are members.
Our firm has two office locations in Downtown San Diego and Carlsbad. We have been serving residents of and visitors to San Diego since 2000, and Jurewitz Law Group Injury & Accident Lawyers represents clients on a contingency fee basis so you do not pay us anything until you receive a monetary award.
Types of Garbage Truck Accident Cases We Handle
California Vehicle Code § 21059 establishes that the following sections of the Vehicle Code do not apply to the operation of a garbage truck when it is engaged in the collection of rubbish or garbage within a business or residence district and front and rear turn signal lamps are being flashed simultaneously:
California Vehicle Code § 21211 — Prohibits vehicles on bikeways and bike paths.
California Vehicle Code § 21650 — Requires vehicles to be driven on the right sides of roadways.
California Vehicle Code § 21660 — Requires drivers proceeding in opposite directions to pass to the right.
California Vehicle Code § 22502 — Requires vehicles stopped or parked on roadways with adjacent curbs or class IV bikeways to be stopped or parked with the right-hand wheels parallel to and within 18 inches of the right-hand curb or edge of the class IV bikeway.
California Vehicle Code § 22504 — Prohibits stopping, parking, or leaving standing any vehicle on a roadway when it is practicable to stop, park, or leave the vehicle off such portion of the highway.
California Vehicle Code § 22500(h) — Prohibits stopping, parking, or leaving standing any vehicle on a roadway side.
The different rules for garbage trucks can make a garbage truck driver's somewhat unpredictable. People can be involved in a variety of accidents caused by dangerous or possibly even illegal actions.
Some of the most common kinds of causes of garbage truck accidents include, but are not limited to:
Distracted driving
Inclement weather
Inadequate driver training
Mechanical defects
Failure to maintain vehicle
Unsecured loads
Driver fatigue
Brake failure
Driving under the influence (DUI) of drugs or alcohol
People who are involved in garbage truck accidents often sustain severe and possibly fatal injuries. Some of the most frequently reported garbage truck accident injuries include, but are not limited to:
Sprains
Internal organ injuries
Traumatic brain injuries (TBIs)
Muscle strains
Lacerations
Paralysis
Fractures
Spinal cord injuries
Neck injuries
A garbage truck crash could also possibly cause a person to suffer fatal injuries. In such cases, the family of a victim can often file a wrongful death lawsuit to recover various damages.
Frequently Asked Questions
What should I do if I am involved in a garbage truck accident in San Diego?
The first thing that any person should do after a crash involving a garbage truck is to get medical attention. This is true even when you do not think you were harmed because you want to be sure that you did not suffer an injury involving delayed symptoms.
You will also want to contact the local law enforcement agency so a crash report can be filed. When you are able, take multiple photographs of your accident scene, getting pictures of everything involved from vehicles to people to other factors, all from different angles and distances. In addition to the name of the garbage truck driver, you should also try to secure names and phone numbers of any people who witnessed your collision.
You can contact your own insurance company, but do not speak to any other insurer without legal representation. Try to keep detailed records of all expenses relating to your recovery, and a journal can also be beneficial because you are likely to forget important details over time. Contact an attorney as quickly as you can.
Can I still recover damages if I was partially at fault for a garbage truck accident?
You can. While California used to use a contributory negligence system under which any negligence on the part of a victim prohibited them from recovering any damages, the Supreme Court of California replaced that system with a pure comparative fault system with its decision in Li v. Yellow Cab Co., 13 Cal. 3d 804 (1975). Under a pure comparative fault doctrine, a person can file an action even when they were more negligent than the defendant.
The catch to comparative negligence is that a person's award is reduced in proportion to their negligence. In other words, a person who is awarded $100,000 in a garbage truck accident for which they were found to have been 60 percent at fault would have their damages reduced by $60,000 and ultimately receive $40,000.
How long do I have to file a lawsuit for my garbage truck accident?
You have two years from the date of your crash to file an action under California Code of Civil Procedure § 335.1. The statute of limitations does have a couple of notable exceptions for individuals who are either minors or incapacitated.
When a garbage truck accident victim is less than 18 years of age, their limitations period will be tolled (or delayed) until they reach the age of majority such that they have until they turn 20 years of age to file suit. An incapacitated individual will similarly have two years to file from the date they regain consciousness.
Contact a San Diego Garbage Truck Accident Attorney Today
Jurewitz Law Group Injury & Accident Lawyers represents clients who have been hurt in truck accidents of all kinds in San Diego. We have the experience, the support staff, and resources necessary to take on negligent companies and insurers who are only looking out for their bottom line and not your health and wellbeing. We'll negotiate for a fair settlement for the harm you've suffered, and if they won't do the right thing and pay you, we'll fight them in court.
The only way you can get your injury claim started is to call us today. We are here to provide an honest evaluation of your case, so call (855) 236-1324 or fill out a form online to schedule your free consultation.