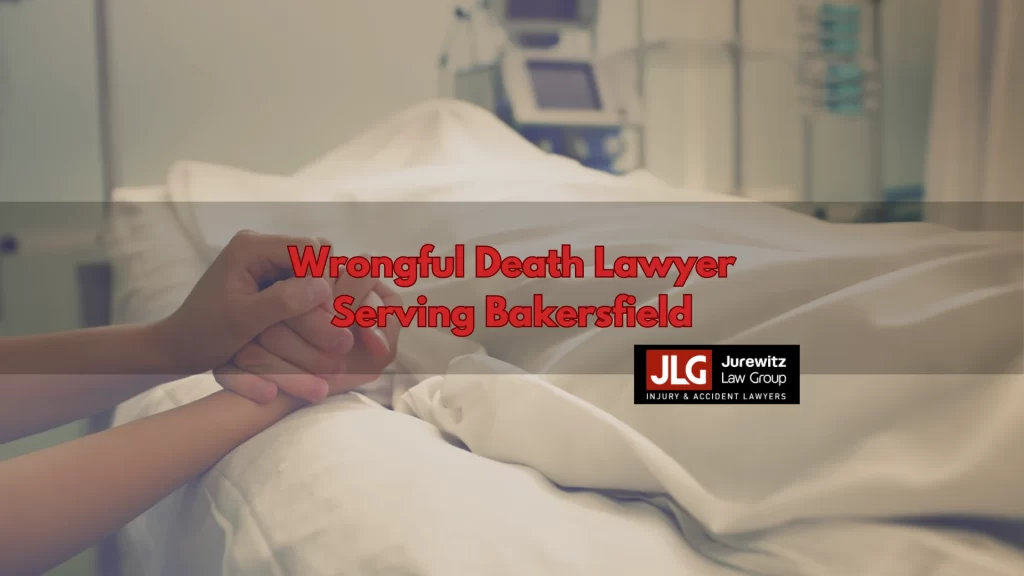 If you lost your loved one in an accident or event caused by someone else's negligence, do not hesitate to contact the Bakersfield personal injury attorneys of Jurewitz Law Group Injury & Accident Lawyers. You and your family might be entitled to compensation for emotional pain, funeral costs, and other expenses. We could help you hold the negligent party liable and seek the justice you deserve.
You should have the opportunity to seek a monetary award to compensate for the costs related to your loved one's death. Another person's or a company's misconduct caused the accident, and they should face the consequences. You should not be responsible for expenses you incur after a family member dies because they were injured by someone's negligence. We are ready to represent you in your wrongful death case and try to reach a favorable outcome.
At Jurewitz Law Group Injury & Accident Lawyers, we understand the devastation of losing someone you love. You need to take time to cope. However, knowing that someone is at fault for the death could lead to a legal battle to recover the money owed to you. Our wrongful death lawyers in Bakersfield, CA, will fight by your side until the end. You can count on us to advocate for your rights and provide the guidance and support you need.
For a free consultation to learn more about your legal options, call Jurewitz Law Group Injury & Accident Lawyers at (619) 233-5020 today.
Common Types of Wrongful Death Cases
According to California Civil Code § 377.60, wrongful death is the death of a person caused by someone else's neglect or wrongful act. A fatal injury can result from a range of scenarios. Anyone could get hurt in an accident and pass away. When that happens, a surviving spouse, child, or another family member could pursue legal action against the at-fault party.
Jurewitz Law Group Injury & Accident Lawyers have represented the families of accident victims for more than a decade in wrongful death cases involving various circumstances, such as:
Airplane accidents
Car accidents
Premises liability
Boat accidents
Elder abuse
Pedestrian accidents
Birth and child injuries
Truck accidents
Dog bites and attacks
Bicycle accidents
Motorcycle accidents
If your relative died in any of these situations, reach out to Jurewitz Law Group Injury & Accident Lawyers to learn how we can help.
Common Causes of Wrongful Death
The factors that cause someone's death can vary greatly depending on the type of incident they're involved in or the hazards they encounter. Deadly scenarios can arise that put anyone's safety and life at risk.
The most common causes of wrongful death in different circumstances are below.
Car Accidents
Car crashes can be fatal to drivers and passengers. Statistics show that 38,824 deaths occurred in motor vehicle accidents in 2020. Human error is a common reason for traffic-related fatalities. Examples of human error include:
Speeding
Distracted driving
Tailgating
Driver fatigue
Driving under the influence
Premises Liability
Homeowners, property owners, and business owners must maintain their properties to prevent injuries. Defects, damage, and hazards can cause accidents and harm guests. Dangerous conditions that can lead to someone's death include:
Faulty escalator
Inadequate fire protection equipment
Poor lighting in dark areas
Broken steps in a stairwell
Collapsing roof or balcony due to unrepaired structural damage
Bicycle and Motorcycle Accidents
Motorcyclists and bicyclists are at a higher risk of death in collisions with cars and trucks. Riders don't have the protection of an enclosed vehicle, seatbelt, or airbag. Fatalities typically happen in accidents when a driver makes an error, such as:
Opening a car door in the path of an approaching rider
Turning left without checking for oncoming traffic
Failing to yield the right of way at an intersection
Swerving into the designated bike lane
Passing too closely to a biker or motorcyclist, causing a sideswipe accident
Birth Injuries
Medical errors during pregnancy or delivery can cause a baby's death. The most common scenarios that contribute to fatal birth injuries include:
Failing to detect fetal distress
Using too much force while pulling the baby out of the birth canal
Failing to notice and address complications of an umbilical cord wrapped around the neck
Prescribing the wrong medications to the mother
Delaying a necessary Cesarean section
Pedestrian Accidents
Many motorists ignore pedestrians. They're not as visible as vehicles. Sometimes, drivers don't know traffic laws and who has the right of way. Turning or approaching a crosswalk without slowing down can endanger anyone trying to cross the street. Negligent actions that can cause a fatal accident between a pedestrian and a car include:
Speeding through a parking lot
Drifting onto a sidewalk while driving distracted
Turning right at an intersection without checking for crossing pedestrians
Failing to look for someone walking behind the vehicle while backing out of a parking space
Passing a crosswalk without yielding to a pedestrian already in the middle of the road
Airplane Accidents
Airplanes are relatively safe. Planes don't fall out of the sky as often as motor vehicle collisions happen. In fact, only 332 fatalities occurred in aviation accidents in 2020. That's far less than the 38,824 deaths in car crashes the same year. When there is a fatal airplane accident, it's often due to factors such as:
Adverse weather conditions
Pilot error
Low fuel
Miscommunication between the pilot and air traffic control
Malfunctioning equipment or parts on the plane
Boat Accidents
Bakersfield is the perfect setting for various recreational boating excursions. Residents and tourists can enjoy a sunset cruise, kayaking, or leisurely boat ride along the water. However,  boating can be dangerous and lead to a boat occupant's death. The most common causes of boat accidents include:
Running aground
Crashing into a dock
Operator inattention
Collisions between vessels
Speeding
Elder Abuse
Older adults are vulnerable to abuse and neglect by caregivers. Nursing homes and similar facilities are meant to be places where residents can feel safe. Unfortunately, neglect and physical abuse could cause fatal injuries. Common reasons for elder abuse include:
Inadequate training and supervision
Understaffed facility
Negligently hiring staff members
Psychological problems or inexperience of a caregiver
Truck Accidents
Small cars often can't withstand the violent impact of a commercial truck during an accident. Trucks can crumple passenger vehicles like paper and trap the occupants inside. In 2021, 5,226 people died in large truck accidents. The most common causes of fatal crashes include:
Speeding
Poorly maintained truck
Overloading the trailer with cargo
Failing to check blind spots before merging into another lane
Taking a turn too fast
Inadequate training of new truckers
Dog Bites and Attacks
Many dog bites result in injuries that heal with proper treatment. However, there are times when a dog attack can be fatal. Typically, deadly dog bites result from blood loss, infections, and other complications.
Child Injuries
Children often don't understand the dangers they encounter. However, some accidents result from someone else's negligence. Common accidents that can cause a child's death include:
Motor vehicle accident
Drowning at a public swimming pool
Asphyxiating on a small toy part
Becoming trapped beneath an unstable fallen dresser
If your family member's death involved any of these circumstances, call Jurewitz Law Group Injury & Accident Lawyers to discuss your case. Our Bakersfield wrongful death lawyers can review the available information and determine whether you're eligible to file a wrongful death lawsuit.
Who Can File a Wrongful Death Lawsuit?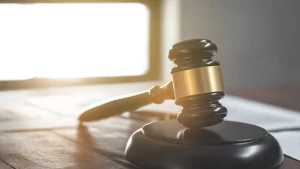 State law allows specific people to pursue a wrongful death case, including:
Surviving spouse or domestic partner
Surviving children
Surviving grandchildren if the child is deceased
If no one in the deceased's line of descent is alive, anyone entitled to property by intestate succession can file a lawsuit. That could include a surviving parent or a sibling.
Additionally, other individuals who can prove financial dependence on the deceased can bring a wrongful death case in court. Those people include:
Putative spouse
Putative spouse's children
Stepchildren
Parents
If there are no surviving parents, the legal guardians
Compensation for Wrongful Death
If you decide to file a lawsuit against the negligent party responsible for your loved one's death, you could recover compensation for losses, such as:
Funeral and burial expenses
Financial support the deceased could have contributed if they were still alive
Loss of affection, companionship, assistance, care, love, society, moral support, comfort, and protection the deceased provided
The reasonable monetary value of household services the deceased would have provided
Lost benefits or gifts surviving family could have expected to receive
Loss of the deceased's guidance
A spouse's loss of enjoyment of intimacy
You might also be able to recover exemplary damages. However, this type of compensation is only available if your loved one's death led to the defendant's conviction for felony homicide. For example, the surviving family might be entitled to a financial award in a civil case if their relative died in a car accident after someone stole a car and crashed into them intentionally.
Statute of Limitations on Wrongful Death Cases
There is a deadline to initiate a civil lawsuit against another person or a company in California. California's statute of limitations for wrongful death allows a two-year filing period. That means you must file your lawsuit within two years of the date of your loved one's death. If the deadline passes before you file, you will likely lose your right to pursue compensation in court.
Contact Us
Jurewitz Law Group Injury & Accident Lawyers have fought on behalf of our clients since 2007. We believe in seeking justice for families who are grieving after the death of their loved ones. We will tirelessly work to hold the at-fault party accountable for their wrongdoing and fight for the maximum compensation you deserve.
If your loved one died in an accident due to someone's negligent actions, call us at (619) 233-5020 for a free consultation with one of our Bakersfield wrongful death lawyers.